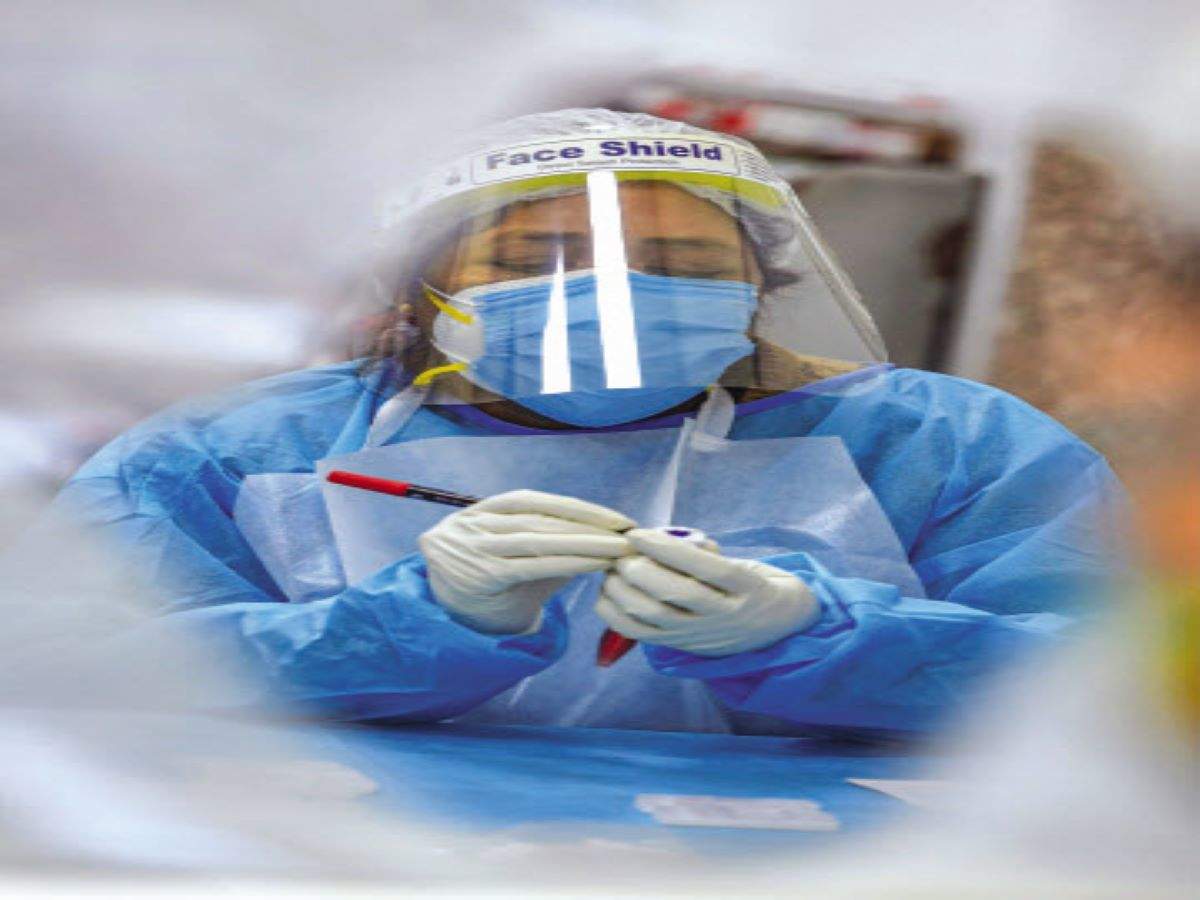 NAGPUR: The district and civic administrations have revived a
WhatsApp group
of over 100
doctors
under the
Indian Medical Association
(
IMA
), Nagpur chapter, to offer free of cost tele-consultation to new Covid patients who have been advised
home isolation
.
The move comes amid rising cases and complaints of asymptomatic positive persons breaching home isolation norms. The initiative is in addition to the civic body's stringent stand against violators.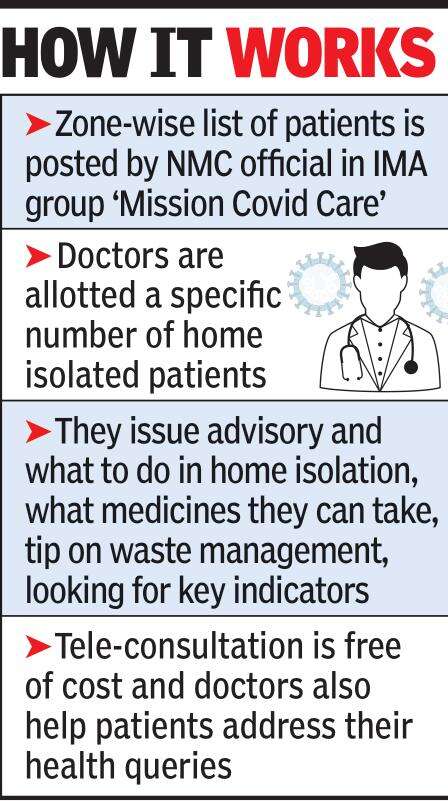 Divisional commissioner Sanjeev Kumar told TOI that apart from the IMA doctors, local call centres have also started calling up positive persons urging them to follow norms.
Kumar said the people testing positive now are well to do and have isolation place at home and hence, there is no need to make institutional quarantine compulsory for them.
The civic administration too ruled out any immediate quarantine of asymptomatic patients.
NMC chief medical officer Dr Sanjay Chilkar said unless the two existing centres — at VNIT and Pachpaoli — are 50% full, no additional quarantine centres would be started. If needed, the new centres can come up within two days, he said.
IMA city president Dr Archana Kothari said the group 'Mission Covid Care' had taken a back seat as cases came down in recent months. "It wasn't all that active after the Covid peak. The group was formed in September. Once again, our members have resumed full-fledged service," she said.
Kumar said the zone-wise list of patients is posted on the group and an NMC official allots number of patients to doctors who then call them up. "The doctors also post their feedback after counselling the patients," he said.
Kothari said the IMA team has so far counselled more than one lakh patients in the city.
Dr Anand Bhutada, a member of the group, said it is a satisfying task. "The patient is happy for being reached out. Doctors feel good to contribute in the Covid fight. Earlier, some used to get doubtful on getting our calls. Some patients even call back if they experience any issues," said Dr Bhutada.
He said they manage the phone calls in between their working hours and call up as many as they can.