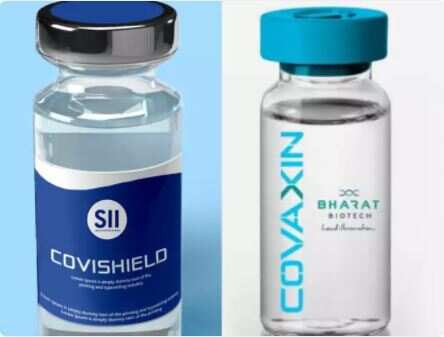 Covaxin
's condition of use of the Covid-19 vaccine in
clinical trial mode
was taken off on Thursday. The approval of the Drugs Controller General of India (DCGI), Dr V G Somani comes a day after the Subject Expert Committee (SEC) of the Central Drugs Standard Control Organisation (
CDSCO
) recommended the omission of the clinical trial mode condition on the use Bharat Biotech's Covid-19 vaccine BBV152.
"Based on the recommendations of SEC, the condition "This permission is for restricted use in emergency situation in public interest use is as an abundant precaution, in clinical trial mode" as mentioned in the said permission is amended to read as "This permission is for restricted use in emergency situation in public interest," the drug regulator said in a letter addressed to the vaccine manufacturer .
The letter also confirms that the SEC recommendations came after review of the interim safety and efficacy data of the phase-3 clinical trials.
On March 3, Bharat Biotech released interim data from late-stage clinical trials, which found 36 of the 43 Covid -19 cases were recorded in participants who received a placebo, compared with seven cases in people who were given the Bharat Biotech vaccine, pointing to an efficacy rate of 80.6%.
Removal of clinical trial mode condition means that the vaccine makers would no longer have to seek informed consent before administering the vaccine to the individuals in the eligible category.
Unaffected by the amendment in licensure, Covaxin's ongoing phase-3 clinical trials will continue as per the approved clinical trial protocol. Bharat Biotech would now be submitting a revised summary of product characteristics, prescribing information and factsheet.
"Covaxin is now in 'regular' emergency use authorisation..Both Covishield and Covaxin now have the same intensity of licensure. Covaxin has now been given to more than 19 lakh people and there have been only 311 cases of side-effects," Dr VK Paul, Head of India's Vaccine administration Committee said during a press briefing on Thursday.
The move is expected to reduce the hesitancy towards Bharat Biotech's indigenously developed Covid-19 vaccine which arose due to lack of phase 3 efficacy data to support its authorisation in January.