[ad_1]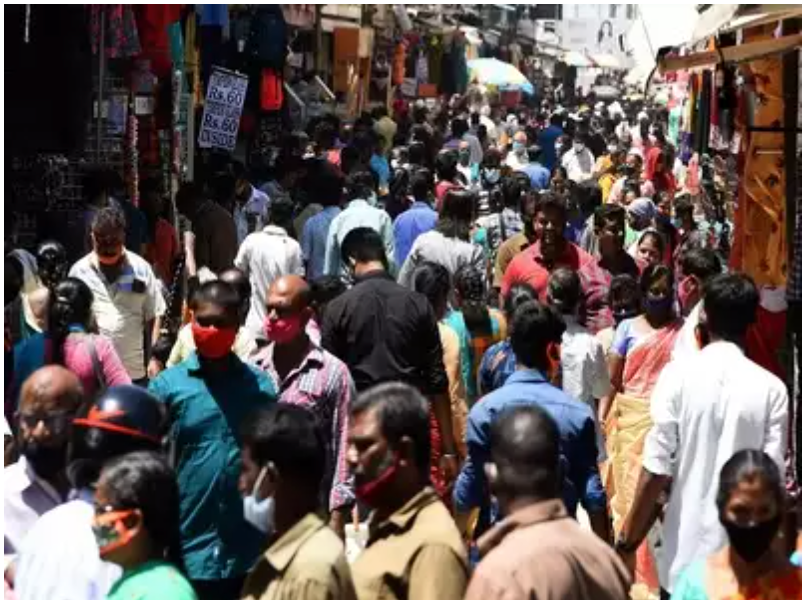 NEW DELHI
: Covid-19 infections continued to surge in the country with the daily case count at nearly 25,000 on Friday, even as
India
's
active cases
crossed the 2-lakh mark after 53 days.
Active cases have risen by nearly 48% since hitting a low of 1.35 lakh exactly a month ago (February 14). Since then, active cases have increased in 21 out of 36 states/Union Territories, with 10 showing higher growth than the national average.
India recorded 24,866 new cases on Friday, the highest count since December 23 last year, with Maharashtra alone accounting for 15,817. This was the highest single-day case count in the state since October 1 last year.
Deaths from the virus were also inching up, with 140 recorded in the country in the past 24 hours, the highest daily tally since January 28.
505% rise in active Covid cases in Chandigarh, 220% in Haryana

While Maharashtra reported 56 fatalities, Punjab saw a big increase in mortalities with 34 deaths recorded on Friday. The state had reported 18 fatalities on the previous day. Kerala recorded 14 deaths.
India had last recorded higher than 2 lakh active cases on January18, when cases were falling steadily. The count has been rising since February 12, in sync with the surge in cases. From February 12 to March 11, Maharashtra added more than 74,000 active cases, registering a growth of 229%. In Punjab, active cases grew by 7,783 during this period, a rise of 338%.
Chandigarh logged a rise of 505%, Haryana 220%, Madhya Pradesh 120%, Gujarat 114%, Delhi 92% and Rajasthan 52%. On the other hand, active cases declined by 46% in Kerala, 53% in Bihar, 45% in Uttar Pradesh and 27% in Bengal during this period. The rise in fresh cases has been particularly sharp this week. While Friday's tally was 24,866, there were 23,280 new cases on Thursday, 22,885 on Wednesday and 17,879 on Tuesday. The seven-day rolling average of daily cases crossed 20,000 on Friday, up from 19,302 on the previous day.
On Friday, Karnataka recorded 833 new cases. The day's count in Gujarat was 715, while Madhya Pradesh recorded 603, Delhi 431, Bengal 277 and Andhra Pradesh 210 — all highest tallies in the respective states since January.


[ad_2]

Source link