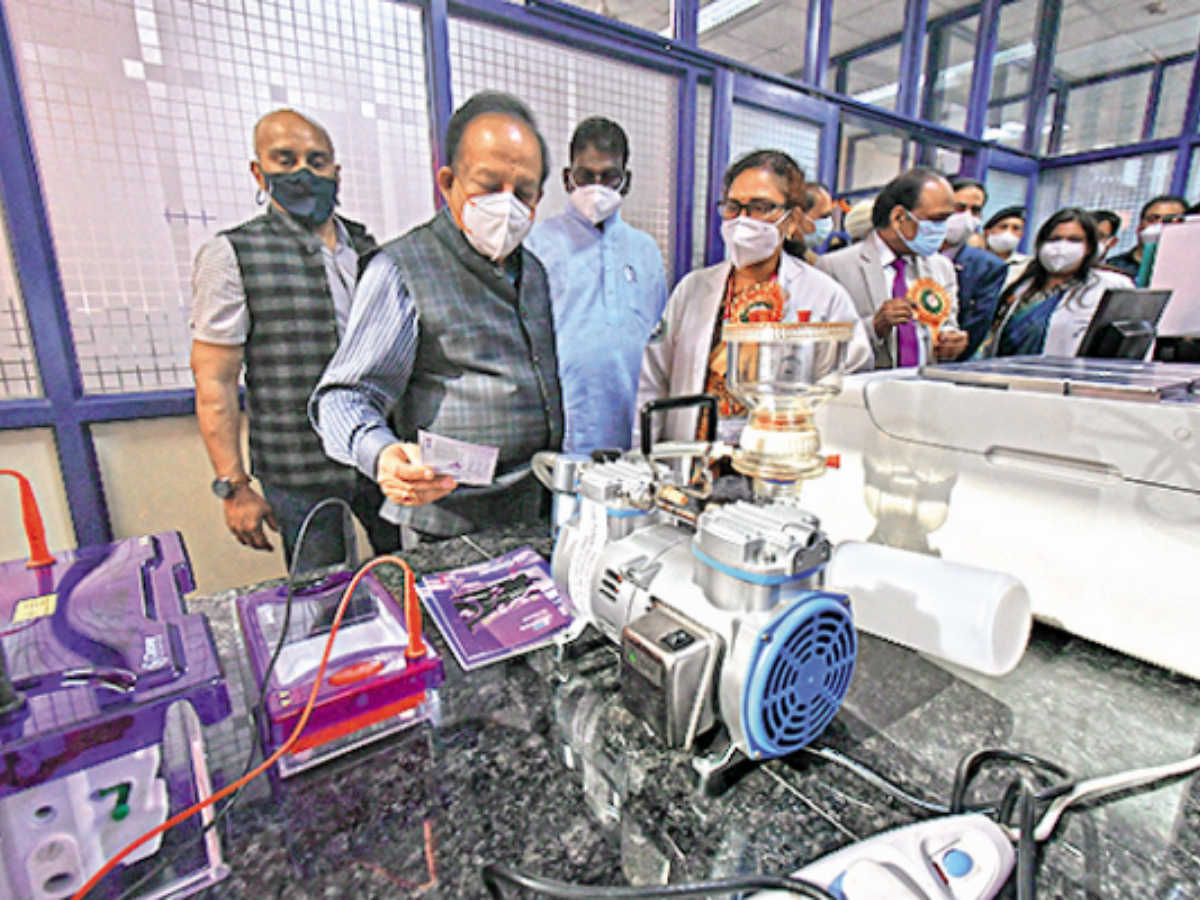 BHOPAL: Half a dozen more
vaccines
are on the horizon and will be introduced in the fight against
Covid-19
, said Union minister of health and family welfare, Dr
Harsh Vardhan
, in Bhopal on Saturday.
"Six to eight months ago, lack of testing was an issue. Today, we are carrying out over 1 million Covid-19 tests per day. And more than half a dozen vaccine are coming," he said after visiting the new campus of National Institute for Research in Environment Health (NIREH), AIIMS-Bhopal, and CSIR-AMPRI.
Phase 3 trials of 'Sputnik' conducted
Explaining the expanse of Covid testing in India, he said, "Travel 3km anywhere in 97% of India and you can get a Covid-19 test. Before 2014, for such tests, the sample had to be sent to CDC USA. Our professionals continue to work with dedication to ensure India has the best performance against Covid-19 anywhere in the world."
Currently, two vaccines are available to the public — Covishield, made by Serum Institute of India, which has partnered with AstraZeneca, and Covaxin, being indigenously developed by Bharat Biotech.
Russia's Sputnik vaccine seems to be next in line. Phase-3 trials, carried out by its Indian partner Dr Reddy's Laboratories, are over, and it's awaiting Drugs Controller General of India (DCGI) approval.