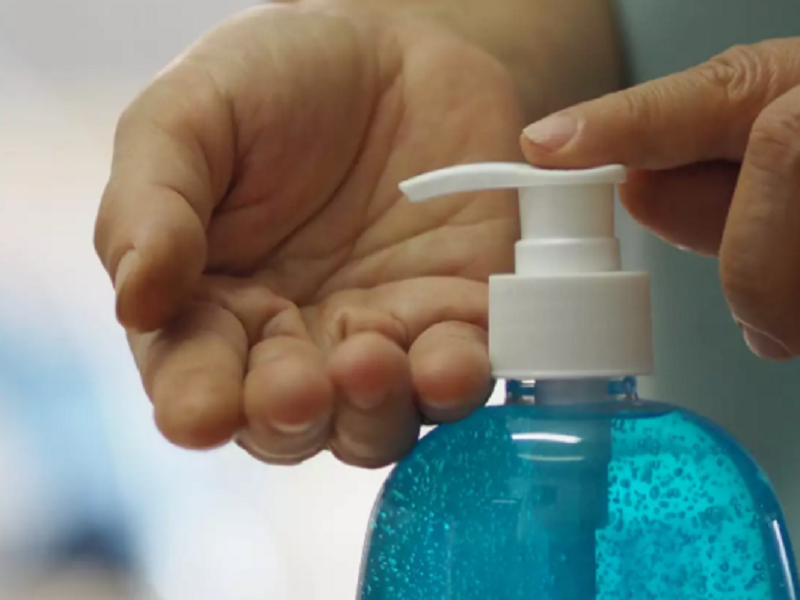 BHOPAL: It's been a year since corona made its entry to
India
. Call it familiarity or fatigue, but the sale of
masks
and
sanitisers
has dropped drastically.
Asked about the reason for the drop in mask and sanitiser sale, Faz-Ur-Rehman, who has a medical shop at Budhwara, said jokingly: "People have become friendly with coronavirus.
He explained that the sale of masks and sanitisers from his shop has dropped 80-90% as compared to the lockdown period or soon after that.
Rehman is not the only chemist to be saying that masks and sanitisers — the two key weapons to protect people from coronavirus — has seen a drastic drop i.e. 80 to 90 per cent in recent times despite fervent appeal from all quarters — from chief minister to district collector to doctors — asking us not to stop wearing masks and frequently use sanitisers or wash hands with soap.
"There has been 80 to 90 per cent drop in the sale of masks and sanitisers. It's only institutions which are buying sanitisers now, not individuals. I mean offices, hotels, restaurants, banks, where sanitiser bottle has to be kept. They are buying sanitisers, not individuals. Sale of masks has also dropped likewise. People seem to not be scared of coronavirus anymore. They have become friendly with coronavirus," said Rehman. When told that people in the Old City, where his shop is located, were never particular about wearing masks and using sanitisers, he said, "No. That is not true. During lockdown, people were buying masks and sanitisers in large numbers."
Yogesh Keshwani, who has his medical shop at Kasturba Nagar, said, "Sale of masks and sanitisers has reduced to 10 per cent of what it was during the lockdown. Even if people buy masks, they ask for disposable ones. Earlier, N-95 masks and other durable masks were more in demand. People are not buying sanitisers either. If at all they buy, it is a small bottle which they could keep in their pocket. May be, they are not scared now. They may also have stopped buying sanitisers because they get sanitisers, wherever they go — hotels, restaurants, malls. May be they feel why they should spend money in buying sanitiser when it is available everywhere.
Keshwani, however, said that at the time of lockdown, only medical shops were open. Therefore, everyone was buying masks and sanitisers from the chemists, but that's not the situation now. Grocery shops, paan shop and roadside vendors — all are selling masks and sanitisers. "May be people are buying masks and sanitisers from them, but not from us," he said.
President of Bhopal Chemist Association, Lalit Jain, said people have stopped wearing masks and using sanitisers because of their overconfidence. Even appeal from the government and administration has failed to make them realise that it could prove risky for them.
Asked about the sale of masks, Vikas, who sells masks among other things at Trilanga, said, "Very few. I sometimes feel that there are people, who are still particular about wearing masks when they step out of their houses, and when they sometimes forget to put on their mask, they come to us and buy a mask."
But, there are people, who suggest that wearing a mask and keep changing it every day or week or fortnight is not possible for a poor man. "We can't afford a disposable mask of Rs 10 per day nor can we buy a 50 ml sanitiser bottle for Rs 100. Even if we buy a more durable mask for Rs 30 or Rs 50, it also becomes loose within a few days. I bought one for Rs 40 from a medical shop and the next day, it was loose and sliding down from my nose. If it is essential, the administration should arrange for its distribution, particularly in slums," said Rakesh Sharma, a migrant worker from a village in Rewa.