[ad_1]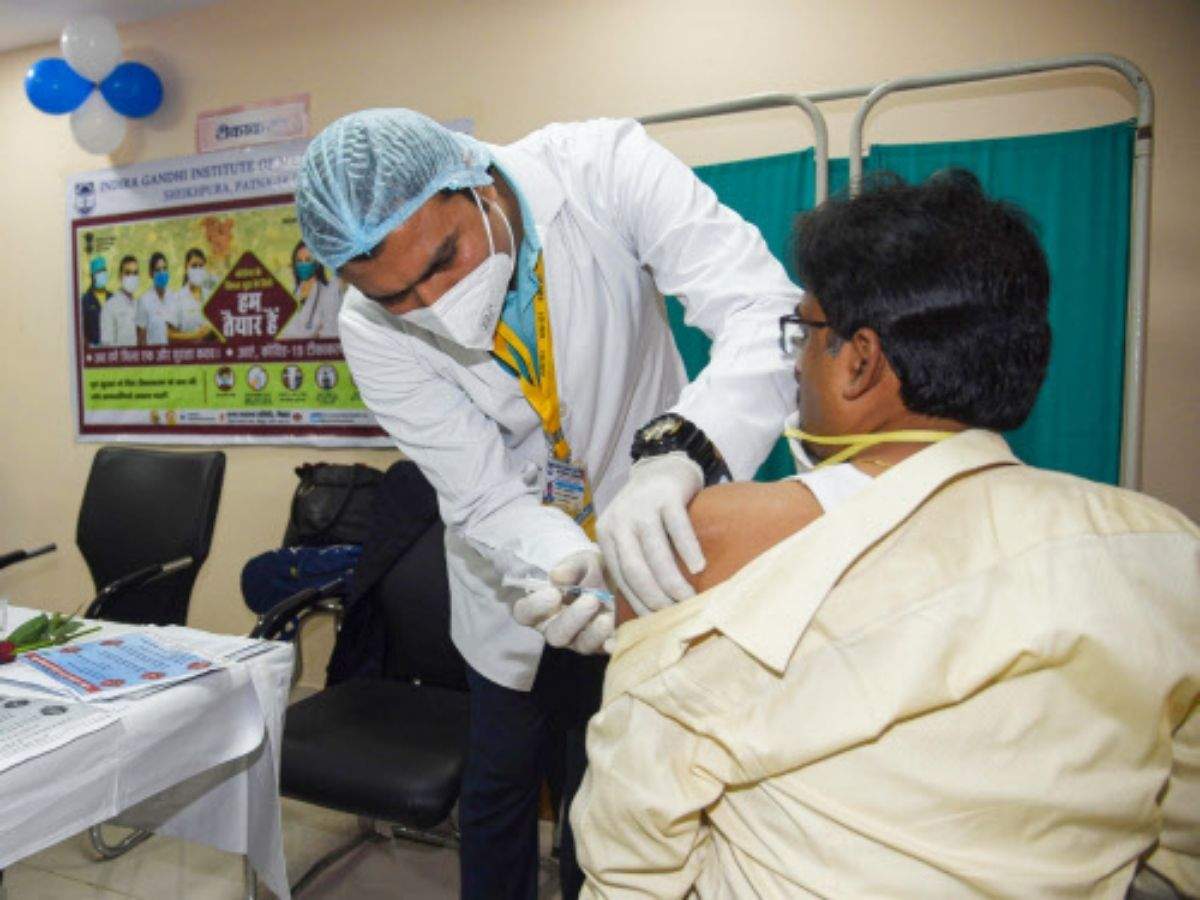 PATNA: Over 13.9 lakh people, including more than 4.06 lakh senior citizens, have so far been vaccinated in the state. Thanks to the continuous efforts of the government, the daily vaccination figure has significantly increased in
Bihar
and crossed 80,000-mark in last few days.
On Saturday, 80,185 people had taken vaccine shots in the state. Of them, 61,902 individuals had received their first dose and 18,283-second dose.
As per the latest data provided by the health department, 4,06,306 senior citizens and 62,333 people in the age group of 45 to 59 years with comorbidities have taken the vaccine jab in the last 13 days. Altogether 50,251 individuals above 60 years of age had taken vaccine shots on Saturday. Only 91 adverse event cases have been reported in the state so far.
In Patna, 41,959 people have received their first dose, including 28,953 senior citizens. Also, 21,090 healthcare and frontline workers have got their second dose in the district.
In a bid to boost inoculation coverage in the state, all the districts have started mobilising workers, local representatives, and officials to motivate eligible people to get the shots. The Bihar State Health Society recently hired 75 e-rickshaws to spread awareness about vaccination.
50 more test +ve for Covid: The state's Covid tally rose to 2,63,025 on Sunday with 50 more people testing positive for the virus in the last 24 hours. The state's recovery rate, meanwhile, has touched 99.28%. There were 338 active cases in the state on Sunday. One fresh death on Sunday took to state's virus toll to 1,551. The victim was from Madhubani.


[ad_2]

Source link