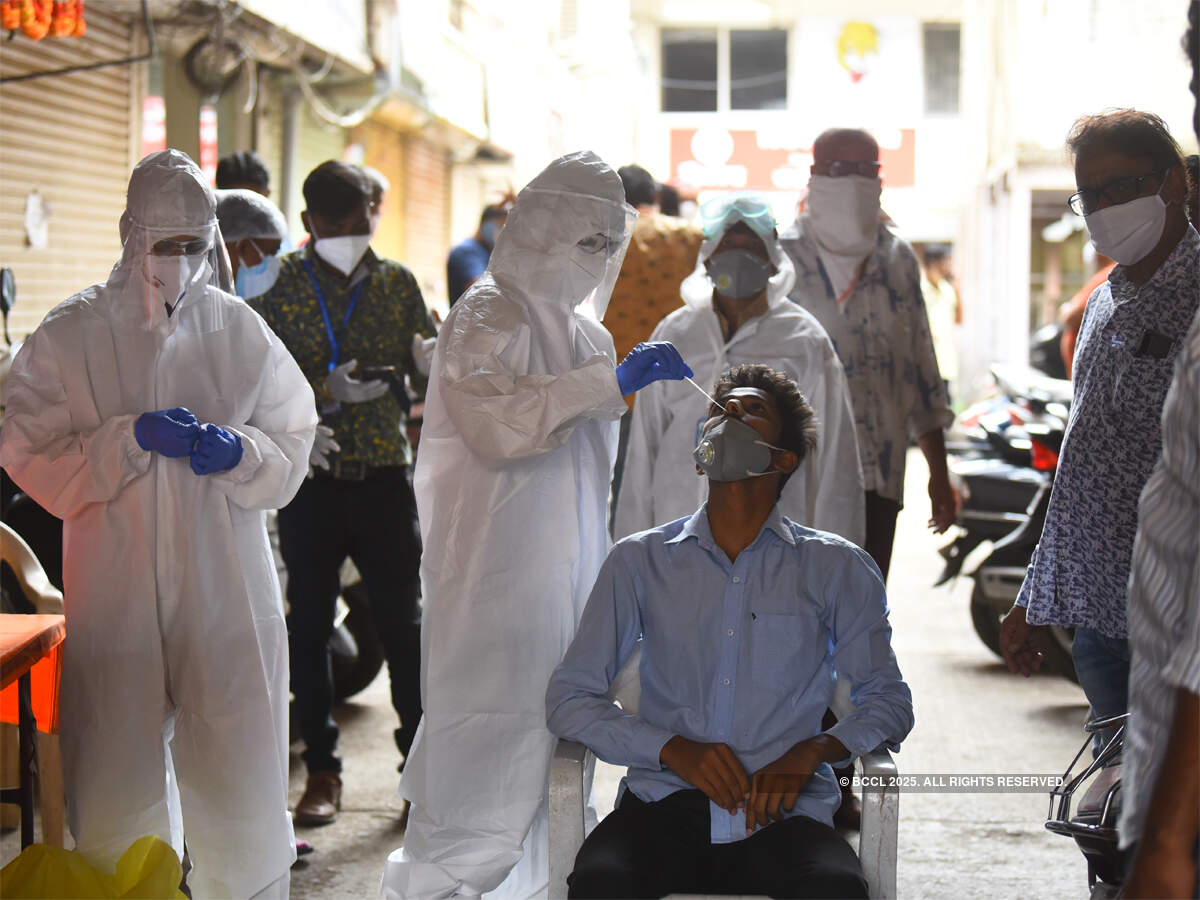 Agra: State
health department
has issued an alert following an increase in the number of
Covid-19
cases in
Maharashtra
and other states. Now, people coming from Maharashtra will have to inform the health department about their medical status. All these people will be screened. In suspicious cases, samples will be sent for lab testing.
The health department restarted targeted sampling on Sunday by collecting samples of vegetable and fruit vendors from different parts of the district.
Agra district chief medical officer RC Pandey said, "The number of Covid-19 cases is rapidly rising in Maharasthra and southern states. People from these areas travelling to districts of UP may become the cause of spreading the infection. We are going to screen all the people coming from Maharasthra. Special teams have been constituted. Samples of anyone found to have Covid-like symptoms will be sent for lab testing. It will be mandatory for those coming from Maharasthra to report to the health department. Anyone who recently travelled to any other state and has an health issue should see a doctor."
Meanwhile, three Covid-19 positive cases were reported in the district on Sunday. Of the 10,558 cases reported in the district so far, 98.17% (10,365) have been declared cured of the infection. The current sample positivity rate is 1.79%.