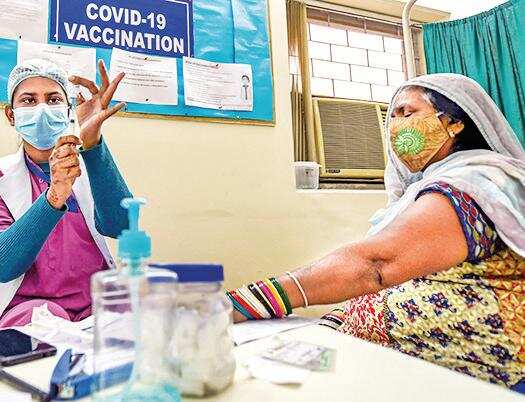 Nagpur: While the overall inoculation process seems to have streamlined, the addition of new centres didn't have an immediate impact on turnout for
Nagpur Municipal Corporation
(
NMC
) on Wednesday. In fact, the tally fell by around 500, as 8,445 vaccinations were reported from all centres in the city till 5pm.
A day before, the civic body had announced 11 new centres at dispensaries and UPHCs. But it could manage to start only seven at Pardi, Khamla, Babulkheda, Sadar, Kapil Nagar, Nandanwan, and Manewada. The remaining vaccination centres at Indora, Hansapuri, Pande Layout and Mahal faced issues in creation of sites on the portal, and were not visible in the Co-Win app.
The turnout at the seven centres too was low, with only 400 taking the jab. The most came to Khamla Ayurved dispensary, where 193 took the shots, while the lowest was at Sadar Diagnostics Center (7) among the newly started centres.
Centre officials said they were hoping that the footfall would eventually pick up by evening but there was no drastic turnaround.
In a video clip, mayor Dayashankar Tiwari advised people to get themselves registered online before visiting the inoculation centres to avoid waiting time and other problems.
Civic officials also said the city would record a better tally in next few days as people are becoming cautious amid the rising cases.
NMC chief medical officer Dr Sanjay Chilkar said 68 vaccination sites are active as on Wednesday. "We shall reach 15,000 inoculations in next few days. People were not aware of the new sites while they were also not visible in the app," he said.
On the other hand, the district recorded a whopping 10,640 vaccinations at 79 sites in Nagpur rural and taluka places, as per the press note issued by the district information office.