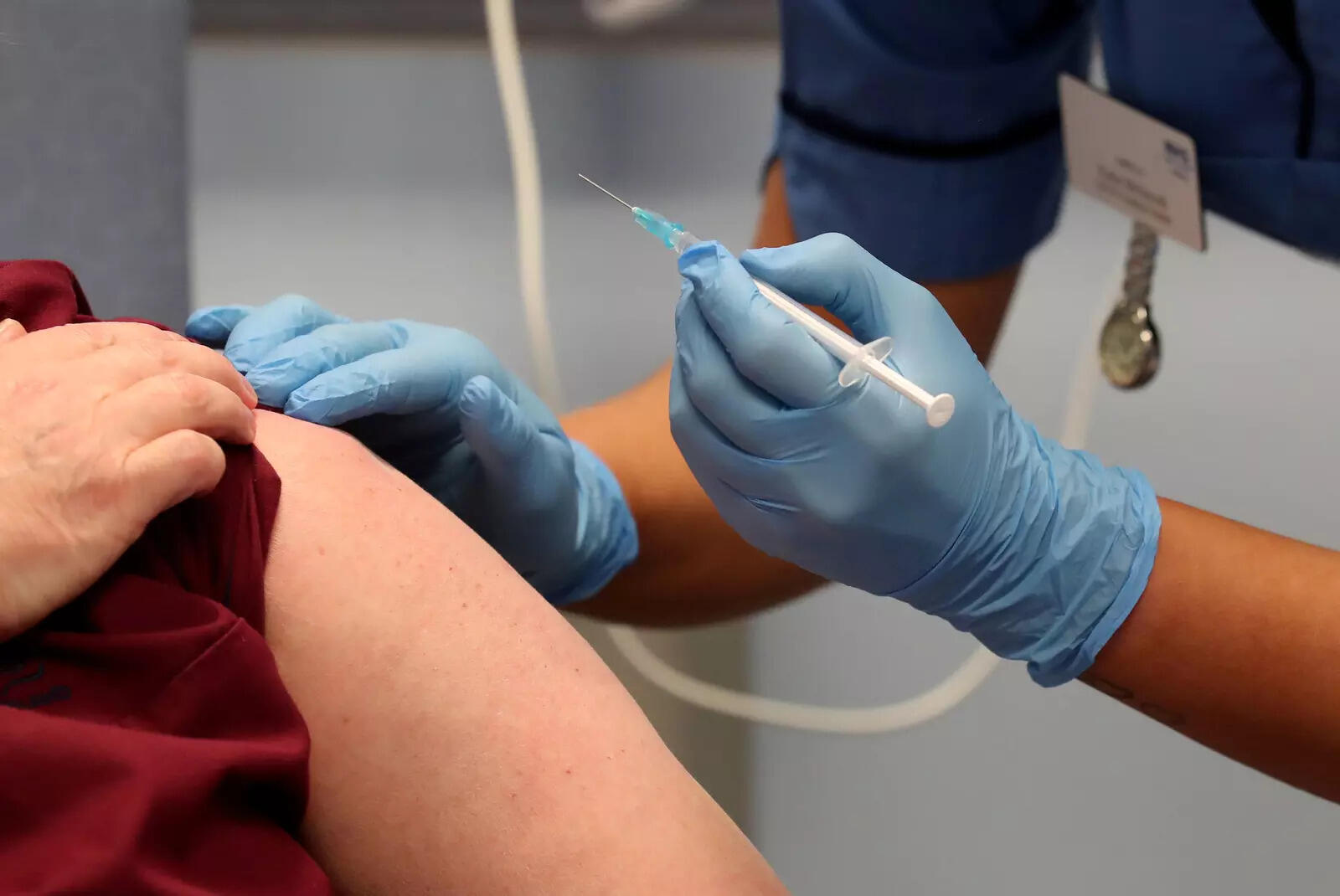 JAMSHEDPUR: In a first such case since the
vaccination drive
against
Covid-19
commenced in the district, a 63-year-old government
doctor
contracted coronavirus within days of receiving the second shot of the vaccine.
The doctor, who is an employee of the MGM medical college, tested positive along with his 56-year-old wife on Tuesday.
The doctor had received the first shot of the vaccine on January 19 and the second shot on February 19. His wife has not been vaccinated.
The additional chief medical officer (ACMO) of the district, Sahir Pall, said: "It takes 45 days after the vaccination for the antibodies to fully develop."
A senior doctor at the MGM hospital said requesting anonymity that there is a possibility of a person contracting Covid within the 45 day-period of taking the vaccine.
Meanwhile, the health department has conducted RT-PCR test of the 18 medical staff at the hospital who had come in contact of the infected doctor. Besides, contact tracing of the people who came in contact of the suspected 18 hospital employees is also being carried out.
The hospital officials have been asked to sanitize the premises. "We have to wait for the RT-PCR test result of the hospital staff to know whether any other health worker who received the vaccine has contracted the virus," the ACMO said.
The health officials also shut down the beauty parlour in Sakchi for seven days, where the doctor's wife visited on Monday. The officials conducted sample testing of employees at the parlour.
Besides, contact tracing of the customers who visited the parlour in the past three days was also being done. Sources at the hospital said that the doctor is moderately infected as he has been vaccinated.
Notably, with 18 positive cases reported on Tuesday, the Covid tally in the district has increased to 18,371. At present, the district has 82 active cases.