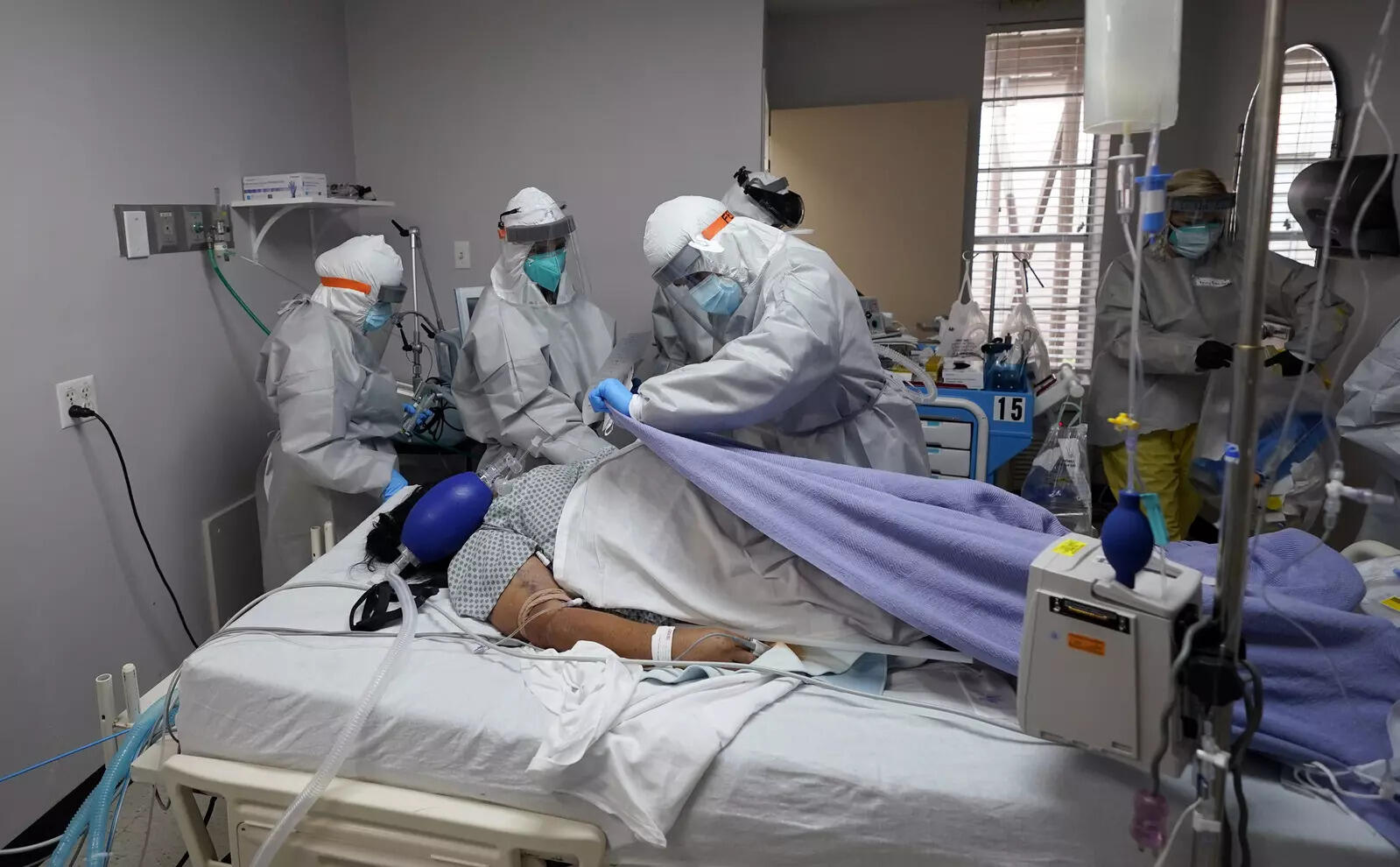 Nagpur: The second surge of
Covid-19
cases has already surpassed the first one witnessed in September 2020 in terms of number of cases. Deaths were less as compared to the September wave which was a relief factor for Vidarbha until second week of March. But fatalities have increased significantly in the last one week.
The region has reported 331 deaths between March 16 and 22. On Monday, 79 deaths were reported from all 11 districts put together, which is a record during the present surge.
An analysis of deaths reported at IGGMCH Nagpur, GMCH Akola, GMCH Yavatmal and Amravati shows that about 50% of the deceased were brought in a very serious/critical condition to the hospital and died within 48 hours of admission.
More than 70% of the deceased were above 65 years and almost all of them had comorbidities. Of them, 90% were known to be long term patients of hypertension, diabetes and other diseases.
Yavatmal reported 53 deaths in the last seven days. Out of them, 33 were above 65 years of age. Out of the 20 deaths in Akola, 15 deceased were above 65 years. In Amravati, 20 out of the 27 deceased were above 65 years.
According to doctors, many elderly patients are neglecting their health fearing hospitalization during Covid-19 times. Due to this, their immunity reduces significantly and they get infected.
"Early testing and hospitalization are the key factors to avoid deaths. We have increased the number of tests significantly, but people prefer to stay in home isolation only. As per the standard guidelines, not more than 15% of total patients should be in home isolation," said Yavatmal district collector Dr M Devendra Singh.
According to Singh, vaccination of 60+ citizens should be taken up on war footing to avoid further deaths in this age group.
"We have noticed that in the last two weeks the average age of deceased is above 60. Vaccination reduces the severity of disease. Every person above 60 should get vaccinated," he said.
Doctors advocated vaccination as well as early hospitalization to reduce death rate. "Vaccination must be promoted as a long-term remedy. But hospitalization at proper time is most important. Elderly patients, irrespective of severity of disease, should be kept under expert care," said epidemiologist Dr Anand Thatte.
Region's toll in last 20 days
33% | Within 24 hours of admission
20% | Within 48 hours of admission
28% | Within 3-5 days of admission
8% | After week-long stay
5.5% | Brought dead
Age-wise
– 28% | 70 yrs
– 25% | 61-70 yrs
– 27% | 51-60 yrs
– 13% | 41-50 yrs
– 5.5% | 31-40 yrs
– 2% | Under 30 yrs
Other aspects
– Out of all deceased in last 20 days, 60% were men
– More than 85% above 70 deceased had known comorbidities
– Near 100% under-30 deceased had severe comorbidities/by birth
– 75% of total deceased has known/unknown comorbid conditions