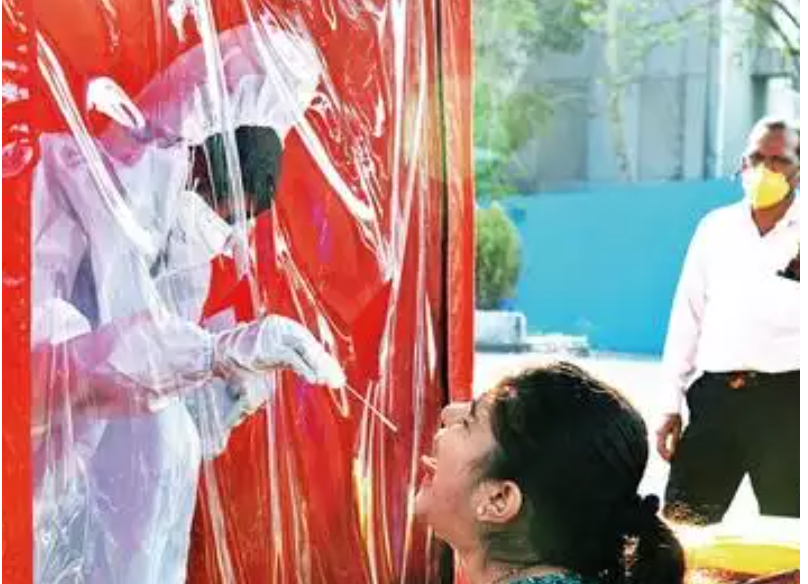 Bhopal
: Madhya Pradesh is in the midst of a serious
Covid
surge; state reported a six-month high of daily Covid-19 cases on Thursday as1885 new people were diagnosed with the infection. Nine deaths were attributed to the infection according to health department's bulletin.
What is even more worrying is that positivity rate jumped to 6.9% (for 27302 tested). On Thursday, 29 of 52 districts in the state reported more than double digit increase in coronavirus cases. Bhopal and Indore saw their highest ever single day peak; 39 districts have more than 50 active cases now.
Since the pandemic began, 282174 people have been diagnosed with the infection in MP. Two deaths were attributed to Covid-19 in the last 24 hours in Indore. Bhopal, Jabalpur, Gwalior, Khargone, Ratlam, Chhindwara and Shajapur districts reported one death each. Now Covid death toll in MP has reached 3928. A total of 919 patients recovered from the virus in the state, taking the count of recoveries in MP to 267242.
With 584 new cases, Indore's tally went up to 65957 while Bhopal stood at 48604 with addition of 398 new Covid-19 cases. Indore has so far reported 949 deaths and Bhopal 627.
Bhopal now has 2967 active coronavirus cases while Indore has 2523 cases. Currently, 11004 people are undergoing treatment for the virus in the state; Bhopal, Indore and Jabalpur account for most of the active cases. The total number of samples tested for coronavirus in Madhya Pradesh reached 6189017.