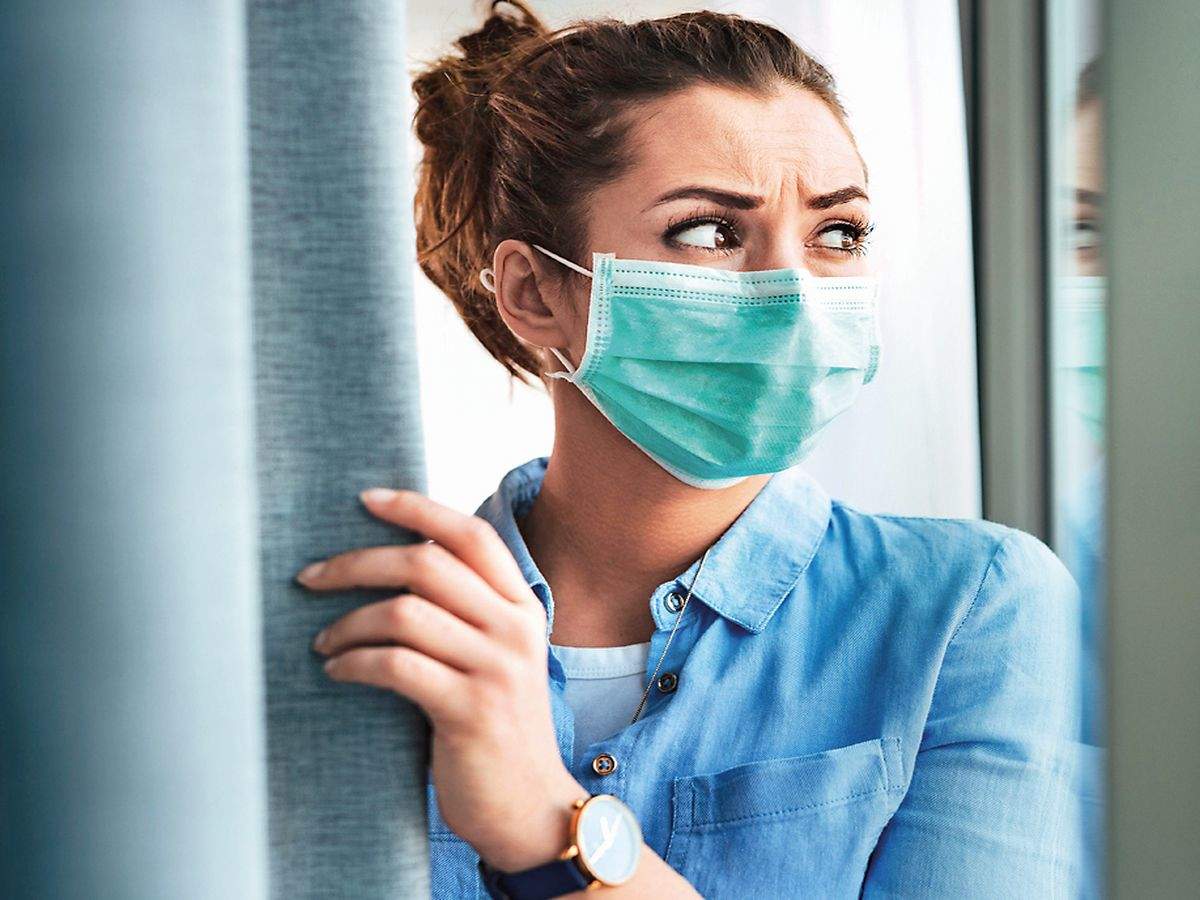 Panaji: People who suffered from Covid-19 initially not only fought the disease, but also struggled with stigma, stress, isolation and
anxiety
.
To this day, the psychiatric OPD at Hospicio hospital Margao is seeing Covid recoveries return with anxiety, depression and post-traumatic stress.
There are those who get flashbacks of the time they were in hospital, and recall the days of feeling breathless with trepidation. These include healthcare workers who also got infected and unknowingly infected their family members.
"They were not able to deal with day-to-day life because of the anxiety," a psychiatrist at the OPD said.
"One healthcare worker could resume work only after two months and feared returning and was afraid she would reinfect her family and suffer more health complications herself. She also felt like a culprit, transmitting Covid to them instead of protecting them," she said.
Initially healthcare workers were scared and unclear of the consequences. Now things have improved, but there are few who experience post-traumatic stress of the time they were isolated.
"Few of them were so fearful of the consequences when they were infected and isolated that they had suicidal thoughts. For some this went away with counselling, but others required medication to be started for a short period. The anxiety has slowed down now," the doctor said.
The isolation coupled with lack of awareness of the disease and hype surrounding it added to the patients' stress.
"Isolation was one of the main causes of the deterioration of the mental health of patients," says Dr Rita Vas, coordinator of the post-Covid clinic at Hospicio Hospital.
"Initially, institutional quarantine meant they couldn't meet their family and they had little information about the disease too. This created a panicky situation and their fear aggravated their inflammation. The psychosomatic symptoms originated because of mental hyperactivity, overthinking and analysing," she said.
"Several of the initial apprehensions and stigma disappeared slowly after home isolation was introduced," she said.
The post-Covid clinic, however, has had few people come back sick and even nine months after recovery, with anxiety attacks, increased heart rate, insomnia and breathlessness.
"We find that the tests of some are normal, but they have sudden palpitations, a mixture of anxiety and depression and other psychosomatic stress reactions, which need to be attended to," she said.
The psychiatric OPD has been counselling those who suffered Covid as well as lost jobs and had their businesses affected during the pandemic.
People who lost family members to Covid have been found struggling to cope even beyond the normal grieving period. "We have seen a rise in grief reaction cases. Some elderly have experienced depression and have required help when they couldn't cope even beyond the grief period after losing a loved one to Covid," the psychiatrist said.