[ad_1]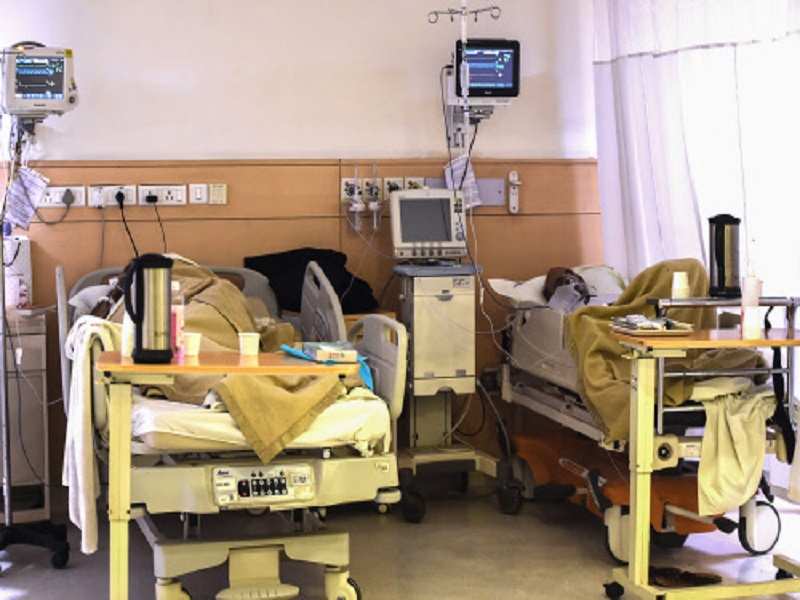 Kolkata: The state health department on Friday asked private
hospitals
in Kolkata to scale up the number of
Covid beds
as the city witnessed a sharp spike in number of fresh cases.
From Thursday to Friday, the figures jumped from 167 to 239. At an online meeting, health secretary N S Nigam advised hospitals to monitor the situation and ensure that no Covid patient is refused admission and all arrangements for treatment are kept ready. Those who don't have Covid beds were asked to introduce them by Monday.
New cases in Kolkata had breached the three-digit figure last Saturday after a two-month hiatus and has kept rising, sparking concerns among health experts and frontline health workers. Most hospitals said even though the number of patients has increased, they have enough vacancies to accommodate more over the next few days. Some warned that an increase in Covid beds may force them to restrict non-Covid admissions and Swasthya Sathi patients.
AMRI Hospital, for instance, has decided to add beds immediately. "We have 55 Covid beds now and we are adding 12 ITU beds on Saturday. Occupancy is less than 50% but we are ready to add more. But given that a large number of Swasthya Sathi patients are taking up beds, we might not be able to accept all," said AMRI CEO Rupak Barua.
Medica Superspecialty Hospital, which has increased its Covid capacity recently, plans to stop Swasthya Sathi admissions if the number of Covid patients rise. "We will be left with no other option," said chairperson Alok Roy.
RN Tagore International Institute of Cardiac Sciences (RTIICS) has 40 beds now and it will wait for occupancy to rise, said zonal head R Venkatesh. "Depending on the occupancy, we are ready to expand our Covid unit," said Venkatesh.
Meanwhile, most hospitals have deferred the date for the second dose of Covishield by at least two weeks. Some private hospitals in Kolkata said that it will not be possible for them to individually contact every recipient who has already got the first dose and offer a new, deferred time slot. Others, however, have started drawing up fresh dates and yet others are giving recipients, who are turning up after four weeks, the option of seeking a deferred slot.
Last week, a central advisory said that Covishield has been proved to be more effective if the two shots have a time gap of 6-8 weeks, though the overall recommended gap between doses remains 4-8 weeks. The time gap between the doses of Covaxin remain unchanged.
RTIICS has been calling up recipients with fresh dates. "Many senior citizens, however, are taking it on the pre-scheduled date since they want to avoid travelling again," said Venkatesh. Peerless Hospital has been calling up recipients with deferred dates.
"We are calling up those who have got the first shot and allotting them a date between six and eight weeks from the first shot," said Peerless CEO Sudipta Mitra. Ruby Hospital, too, is allotting new dates. AMRI has deferred the second dose for both Covishield and Covaxin recipients. While the Dhakuria unit is administering both, the Mukundapur and Salt Lake units are administering only Covishield.


[ad_2]

Source link