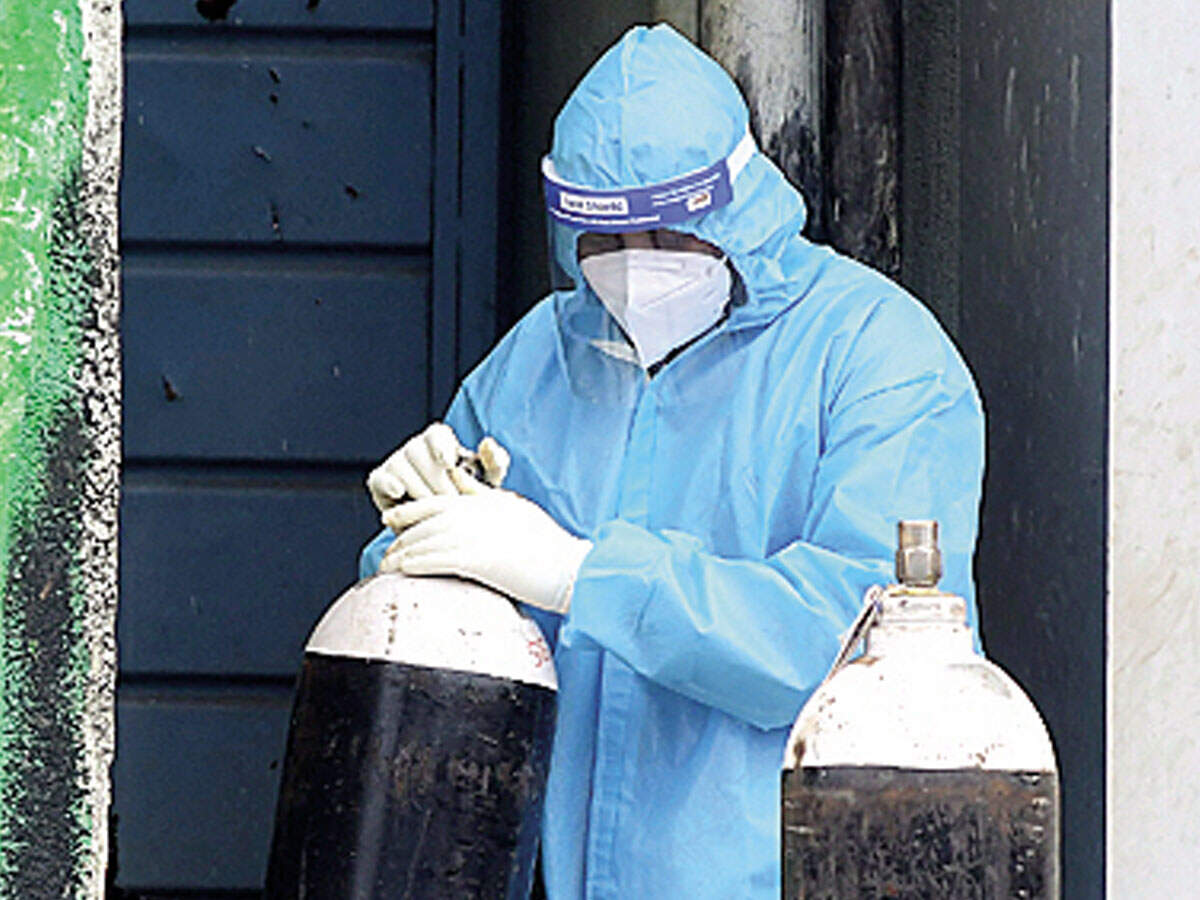 NAGPUR: Concerns around shortage of medical oxygen in the wake of a staggering rise in the district's Covid cases have propelled the food and drug administration (FDA) authorities to undertake an orchestrated drive at manufacturing units, re-fillers and the private hospitals earmarked for Covid treatment in order to monitor sales, dispatches, deliveries, supplies and stocks. The authorities are set to check the distribution channels too.
The FDA authorities, who were part of the review meeting under divisional commissioner Sanjeev Kumar on Saturday, are learnt to have prepared a plan of action to check the ground realities related to oxygen supply.
FDA sources said a liquid oxygen manufacturing company, which earlier produced 50-60 metric tonnes of liquid oxygen, is now compelled to produce around 90-100 metric tonnes which is nearly as much as its per-day capacity of 95 metric tonnes.
The Covid task force, under the civic administration, has requested the manufacturing unit to ramp up production by another 10-20 metric tonnes. On March 25, the company had a stock of around 84 metric tonnes.
The company has been also asked to discontinue its supply to Akola and Nanded for the time being, given the district's anticipated spike in demand in April. The district would get around 10-20 more metric tonnes of liquid oxygen this way.
Earlier, FDA commissioner Abhimanyu Kale had alerted the collectors across the state about the Covid situation possibly causing oxygen shortage panic. In a letter to the collectors, Kale had underlined two real-life situations in the last few days which had triggered oxygen shortage alarms, but had later turned out to be misleading ones upon verification.
In Dhule, a hospital authority had raised an alarm regarding their fast-depleting oxygen stock, stating the supply would not last more than couple of more hours. Later, it was discovered that the tank had enough supply for longer period. In another situation at Malegaon, one of the hospitals had a contract of getting a supply of around 350 cylinders of oxygen from a vendor. It had later come to the fore that the vendor had entered into the contract without having capacity to supply the required quantity of oxygen.