[ad_1]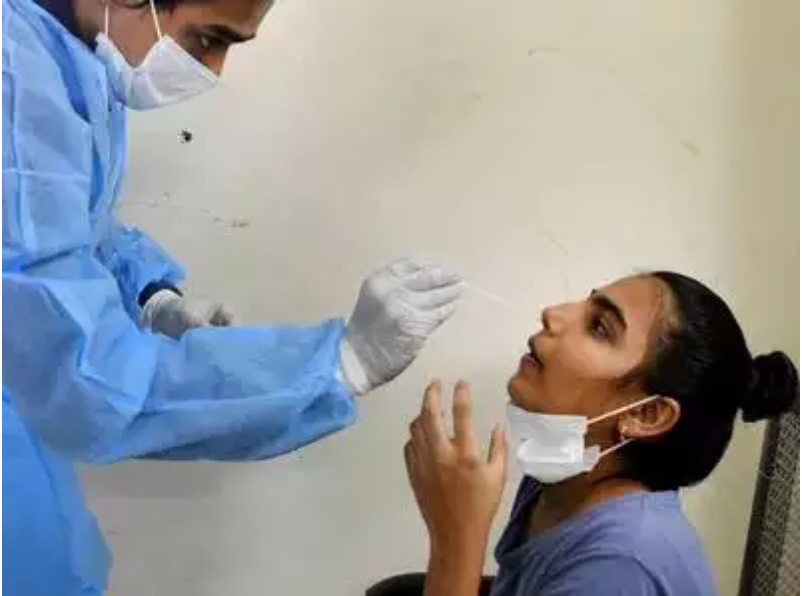 Chennai: As
Tamil Nadu
added 2,089
new cases
on Saturday, the weekly average of daily cases which was around 486 on February 27, went up to 1,655 on Saturday — almost a four-fold jump over the past 30 days.
Though in February this year the directorate of public health had said that at least 31.6% people in Tamil Nadu had developed antibodies for Sars-Cov2 by November 2020 with an estimated 22.6 million infections, the 'herd immunity' seems to have had little impact in curtaling the second surge in the state.
Over the same 30 days, as per TOI analysis, the doubling period the time taken for cases to double from their current level dropped from 1,267 days to 352 days, indicating a steep rise in infection spread.
According to experts, it would be difficult at this stage to predict when active cases would hit a peak before they start coming down.
'More should be encouraged to take vaccine'
National Institute of Epidemiology deputy director Dr Prabhdeep Kaur said, "Going by the trend, we only know that the 31% sero positivity rate had made little difference to the spread of infection."
Nine deaths on Saturday took the toll to12,659, and 8,88,279 cases. Currently, 12,157 people are undergoing treatment.
"We continue to see up to 10% positivity rate in clusters and high positivity rate in urban areas. Last year, we were able to slow down transmission with lockdowns. Now, with no restrictions on crowds and with elections around the corner, testing, isolation, use of masks and social distancing, will be the only means to pull down the epidemic curve," Dr Kaur said. She also said more people should be encouraged to take vaccine. "But the effect of the vaccine will be seen only after two weeks of the second dose," she added.
Public health officials say they don't have data on the number of people coming with reinfection or those infected after vaccine second dose. Also, the state is still awaiting results of samples it sent from clusters for genetic testing. "We still don't know if the virus in circulation is an 'escape' mutant," said senior epidemiologist Dr Jayprakash Muliyil. Escape mutants are variants that infect those already infected.
On Saturday, Chennai reported 775 new cases and four deaths, the three adjoining districts Chengalpet (186), Tiruvallur (104) and Kancheepuram (82) together added 378 cases. Together the four districts had 55% of new cases and 57% of fresh cases in the state.
With 185 new cases, Coimbatore had the most after Chennai and Chengalpet. While Thanjavur had 66 new cases, Tiruppur had 59, Salem and Nagapattinam and 55 and 51 cases. While all districts reported new cases, 11 districts reported fresh cases in single digits.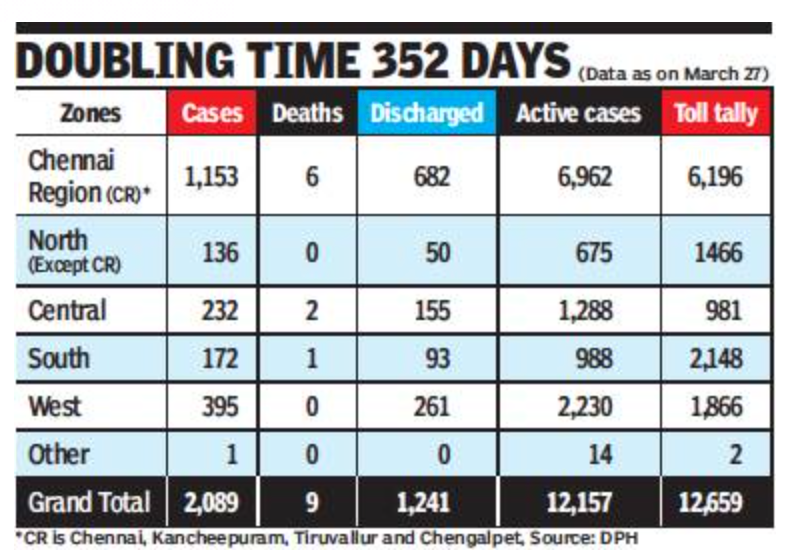 [ad_2]

Source link