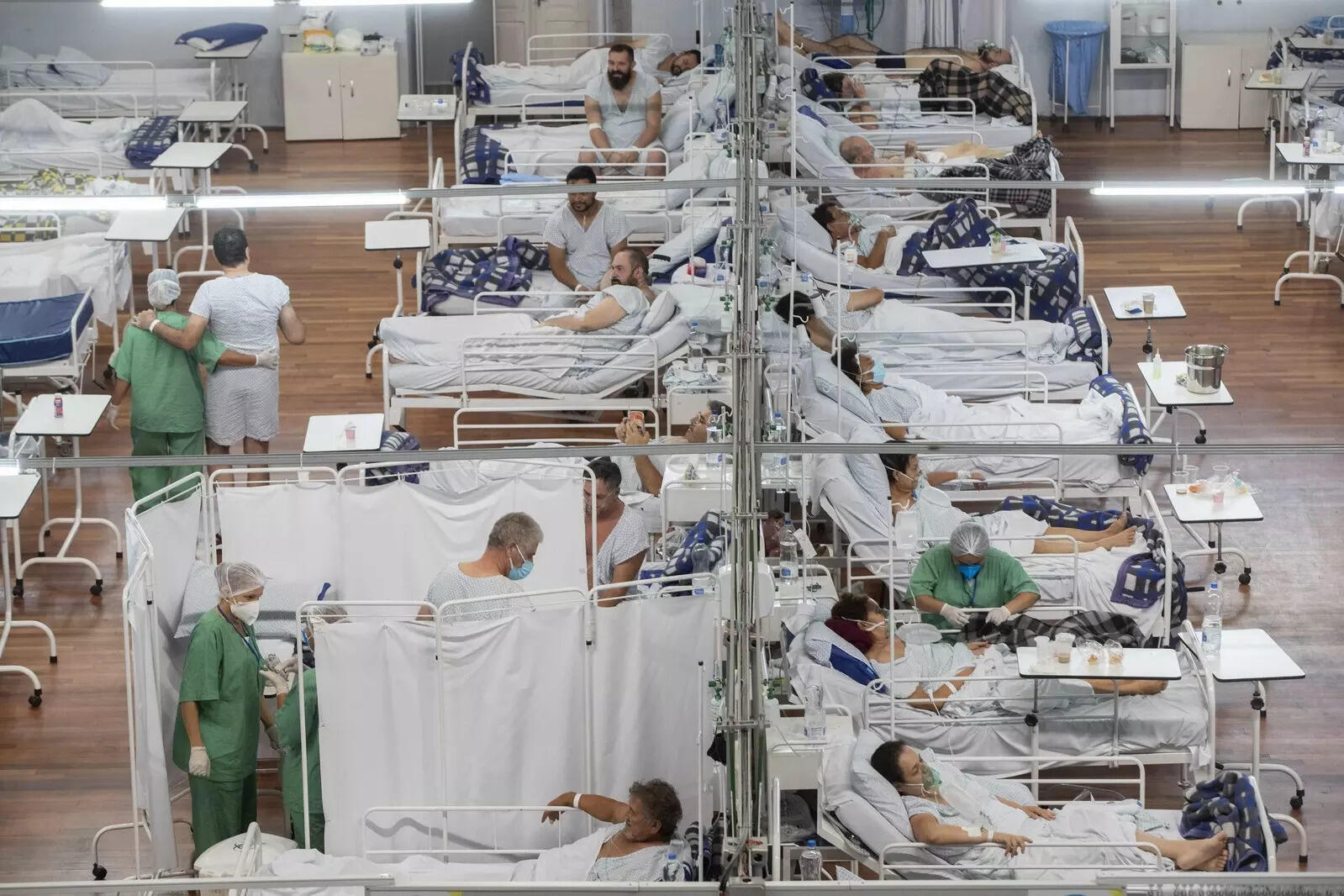 Hyderabad: With the
Telangana Institute of Medical Sciences
(
TIMS
),
Gachibowli
seeing an upswing in
Covid-19
admissions, five doctors at the hospital have tested positive for the coronavirus over the last 10 days.
The caseload at the hospital, meanwhile, is set to increase further with cases being redirected to the hospital from districts, said experts.
With this, the TIMS hospital, which was developed as an exclusive Covid ward months after the pandemic hit, is preparing for a further upswing in cases. While the hospital current has 200 inpatients and is seeing another 250 outpatients, the bed strength at the hospital kept ready for tackling more cases is 1,200.
Senior residents at the hospital, however, fear that with an increase in cases, the hospital is likely to become yet another epicentre of the spread like several hospitals turned out to be epicentres during the first wave.
"As the cases are increasing, our colleagues have started getting infected again. The fact that this time Gandhi Hospital is not taking non-serious cases and the Chest Hospital is not admitting any Covid case means most of the cases will be redirected to us," said a senior resident, pointing out recent instances of doctors getting infected.