[ad_1]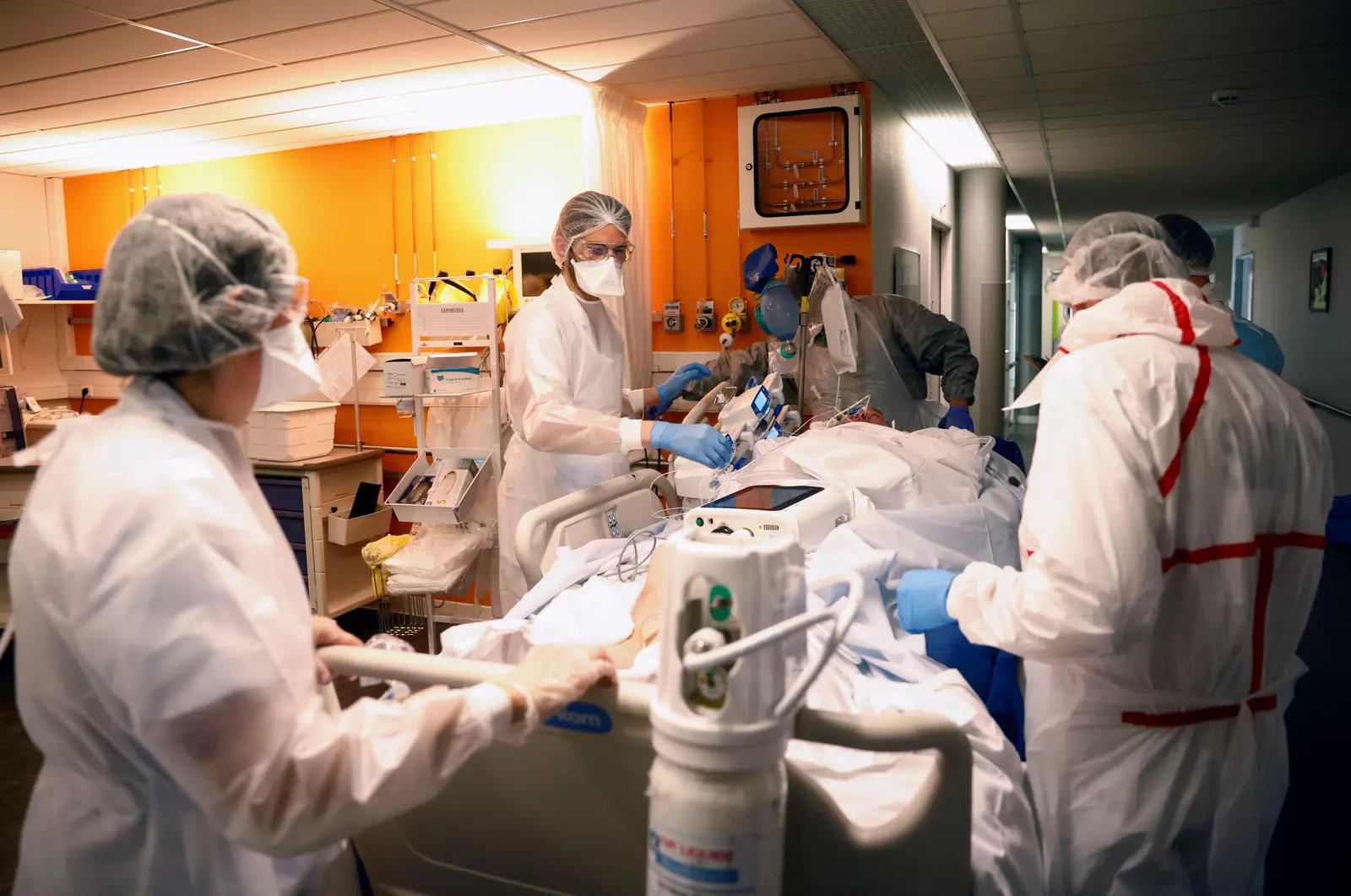 Nagpur: A day after private Covid
hospitals
pressed the panic button,
NMC
issued a strict advisory barring them from referring serious patients to public hospitals without confirming bed and
ventilator availability
.
It said "many deaths were being reported on way, just before or after arrival". Private hospitals hit back saying continued lack of oxygen and ventilators was forcing them to transfer patients to medical colleges or other hospitals.
The helpline for O2 related queries too was not responding, hospitals complained. Resident deputy collector Avinash Katade, the nodal officer for oxygen supply, didn't respond to queries.
However, the administration claimed improvement in availability of medical oxygen while hospitals said they were assured of only Sunday's supply while uncertainty prevailed regarding coming days. Manufacturers said the supply would depend on reporting of staff and transport vehicles that may remain off duty due to Holi on Monday.
Some hospitals having more than 100 patients said as of now they did not plan to discharge patients and were doing all they can to procure oxygen and arrange ventilators.
The district received around 400 empty jumbo cylinders from four districts in the region. These are meant to carry additional stock being manufactured in view of increased demand and sold to private hospitals facing shortage.
On Saturday, the district administration had sought 600 empty jumbo cylinders from Gadchiroli, Bhandara, Gondia and Amravati.
District collector's office, joint director of Industry department, NMC and FDA are jointly monitoring the oxygen supply situation.
Municipal commissioner Radhakrishnan B said situation was better on Sunday. "Some hospitals were over-reacting and unnecessarily demanding more supply. This has been sorted out. 400 cylinder were brought from outside. NMC is purchasing more cylinders which were approved last year," he said.
Additional municipal commissioner Jalaj Sharma said supply and distribution system has been regulated by the four authorities. "The system was already in place as every hospital has their own tie up. We are just keeping an eye as consumption has gone up," he said.
VHA president Dr Ashok Arbat said till last night, many hospitals were staring at having to discharge their patients. "Certain measures have been taken but they couldn't change the situation overnight. As of now, there was no complaint but there is no guarantee of tomorrow," he said.
Some hospitals said suppliers had communicated to them they can't increase the supply anymore. "We need two tankers of liquid oxgyen per day. We are getting only one from Butibori. I may have to discharge patients if it continues like that," said director of a hospital having over 100 patients.
Another director said they bought oxygen concentrater from outside the state.
"The concentrator converts air into gas and the dependence on government and manufacturers has come down. I am encouraging others too to use concentrators too," he said.


[ad_2]

Source link