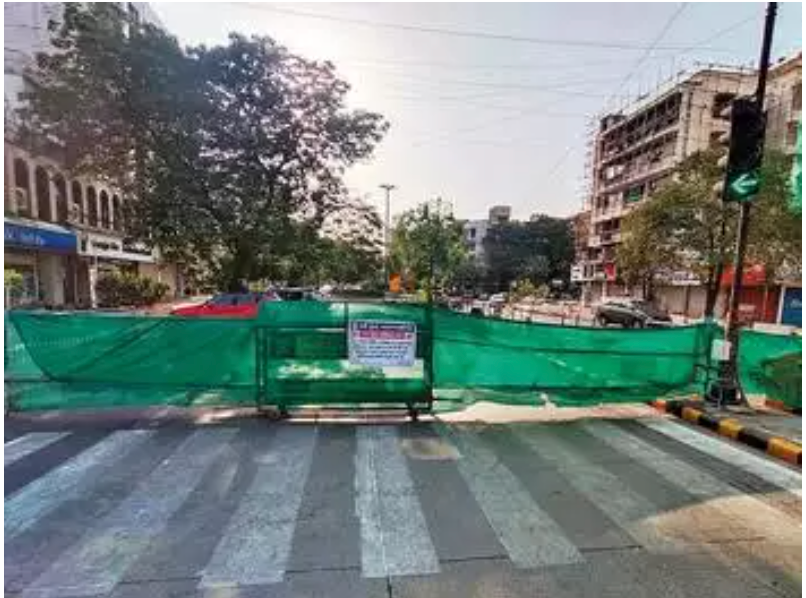 Mumbai: As the Covid-19 crisis prompted the Centre to despatch 30 teams of two experts each to the state, it was another day of more than half-a-lakh detections on Tuesday. At 55,469, it was the state's second highest single-day case count. Of these cases, 10,040 were added in the city.
Deaths numbered 297 in the state, the highest single-day figure in the nearly six months since October 16, when the number was 306.
The total caseload in the state touched 31.1 lakh and the death toll rose to 56,330. The caseload in the city reached 4.7 lakh and deaths, 11,832.
In the city, the BMC made efforts to increase the bed strength in each ward. "We have increased beds in our jumbo facilities and roped in nursing homes in every ward to ensure patients get care," said BMC executive health officer Dr Mangala Gomare.
A senior doctor from a private hospital said 10,000 daily detections had the potential to cripple any healthcare system. "We may have healthcare to treat the worst-hit patients, but what about the numbers?" the doctor said.
Even if a tenth of the daily detected patients need hospitalisation, the system will collapse within two weeks. "Each moderate to severe patient needs a week or two in hospital. It is overwhelming to consider how many beds we need," the doctor said.
Each of the expert teams from the Centre comprises a clinician and a public health expert and will tour one Covid-battered district for three to four days. All teams will send the Centre daily reports.
Union health secretary Rajesh Bhushan said the teams would reach the state by Wednesday. The Centre justified the teams' visit with statistics: the weekly case tally in the state has ballooned 14 times since the second week of February; from 3,051 cases registered in the February 10-16 week, 44,634 cases were detected between March 31 and April 6; deaths soared eight times from 31 in the second week of February to 250 between March 31 and April 6; of the total active cases in the country, 58% were from the state and 34% of the total deaths were from the state; there are over 4.7 lakh active cases in the state, of which 79,368 were stated to be in the city.
Public health minister Rajesh Tope raised several issues with Union health minister Harsh Vardhan in a meeting. He said the Centre should direct neighbouring states where oxygen need for medical purposes was low to divert their supply here.