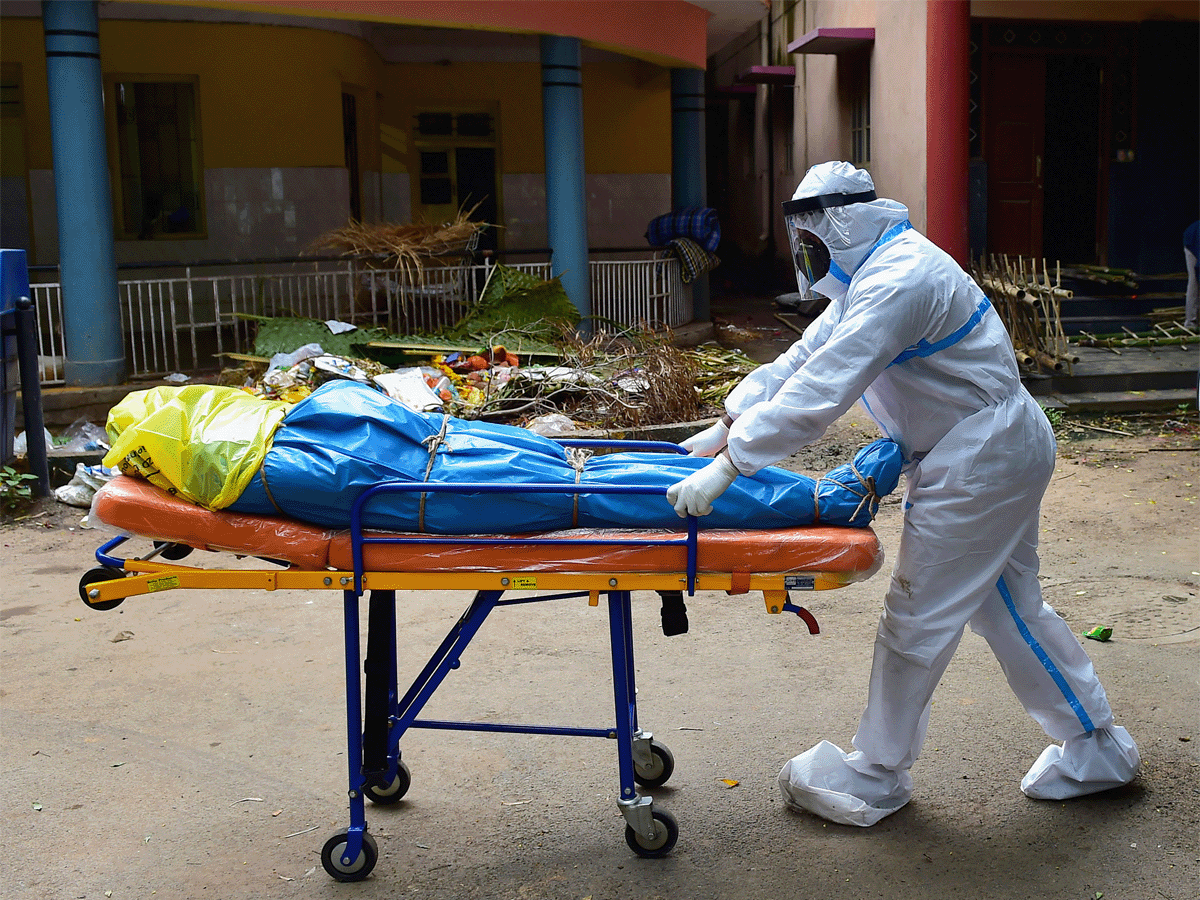 Ahmedabad: The city became the first in Gujarat to cross the 1,000 daily cases mark on Friday with a record 1,296 cases in 24 hours – logging 54 cases every hour. It was a 61% rise in cases in two days.
The city also recorded the death of a positive patient every two hours with 12 deaths in 24 hours. It was the highest daily deaths for the city since November 30 when the city had recorded 13 deaths. The city doubled its death toll in two days.
According to Ahmedabad Hospitals and Nursing Homes Association(AHNA) website, the number of patients in private hospitals crossed 4,000 on Friday. AHNA has 4,815 beds available, giving 85% occupancy, said officials.
"The exponential rise in daily cases in cities such as Ahmedabad and Surat are attributed to various factors ranging from higher testing rate compared to other parts of the state to higher population density and movement of citizens. But the next few days would be very crucial to decide on pace of the pandemic," said a city-based critical care specialist.


Meanwhile, Civil Hospital on Friday launched helpline numbers (9409766908 / 9409776264) for relatives of the admitted patients. The officials said that the relatives can contact volunteers for updates on health of patients and also seek assistance. In association with district administration, a new dome for relatives will be constructed at the new hospital in Manjushree Mill compound, said officials. "As of Friday evening, the 1200-bed hospital had 887 patients out of which 281 were on ventilator or BiPAP," said an official.