[ad_1]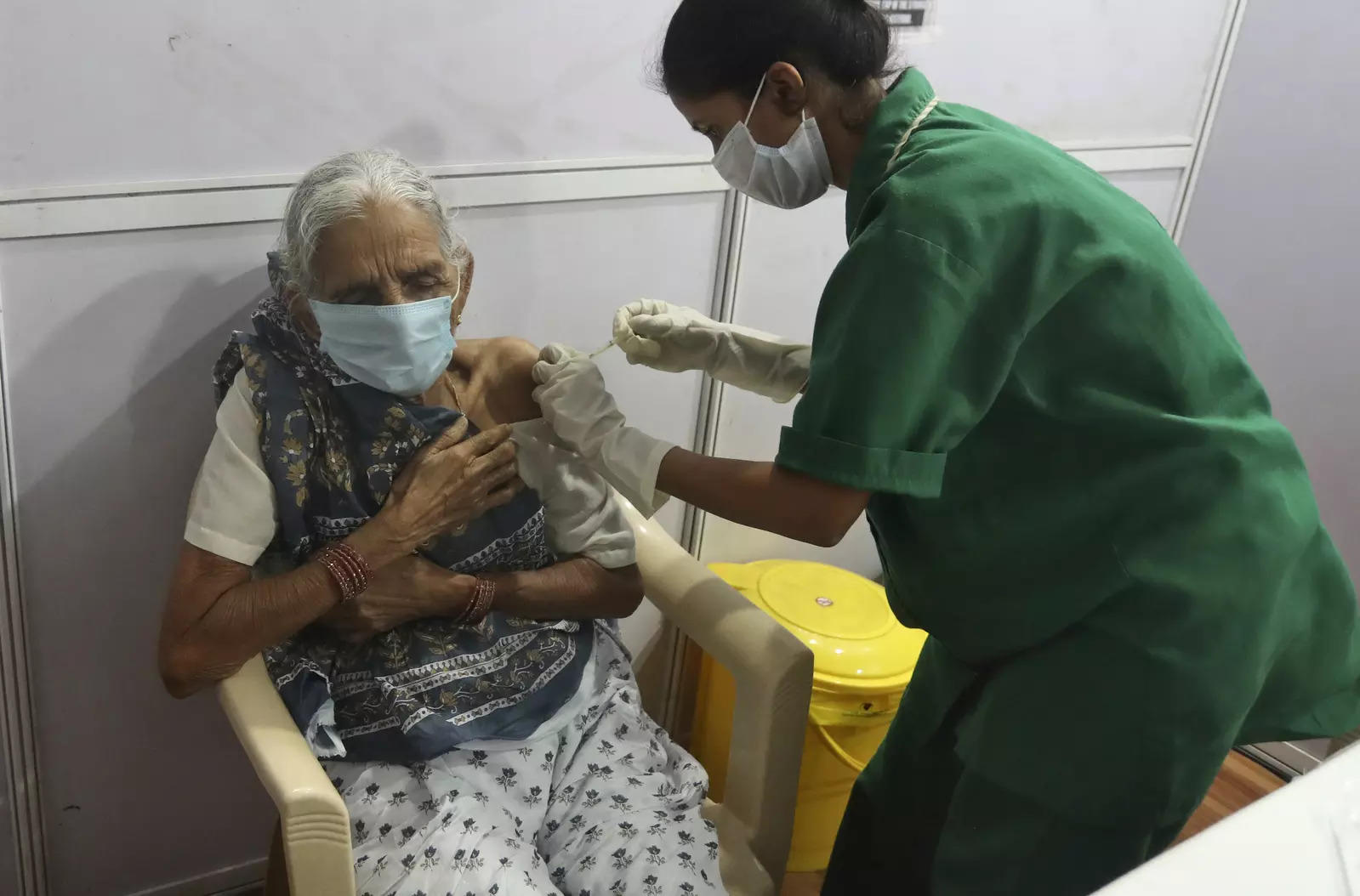 Kolkata: In the wake of the spike in
Covid cases
, the New Town Kolkata Development Authority (NKDA) will seek permission from health department authorities on Monday for plans to conduct off-site
vaccination
drives in gated communities and housing blocks.
The authorities are asking residents of gated communities and housing blocks if they are interested in having vaccination drives within the complexes. "We are asking them to let us know how many residents want to get vaccinated so that our health workers can conduct off-site vaccination subject to approval from the health department, and provided nurses and vaccines are supplied from the district health unit. We are also urging the residents' welfare associations to set up isolation rooms," said a senior NKDA official, adding that private hospitals have also been urged to seek permission from the health department for off-site vaccination in gated communities.
NKDA is also planning to introduce mobile rapid antigen test drives using ambulances from this week. "The plan is to conduct the rapid antigen tests in the markets and other busy places in the morning peak hours. The rapid antigen test centre at AA3, which was closed due to polls, will resume operations from Monday. We have also urged the RT-PCR kiosks, run by two diagnostic centres at the NKDA Mela ground earlier, to start functioning again from next week," said an official.
The safe house in New Town that was being used as a vaccination centre will be re-introduced as a safe house from Tuesday with more beds. An upcoming banquet hall near the bus terminus in Action Area I will be temporarily converted into a vaccination centre. Another vaccination centre is running at CB Block market community hall, said NKDA chairman Debashis Sen.
Bidhannagar, which has been logging over 250 new cases daily, reported a record of over 300 new cases on Saturday. Active cases have risen to over 2,000 now. Bidhannagar Municipal Corporation plans to increase vaccination centres, subject to availability of vaccines. BMC is operating about 10 vaccination centres at present — at three civic body-run hospitals and seven primary health centres.


[ad_2]

Source link