[ad_1]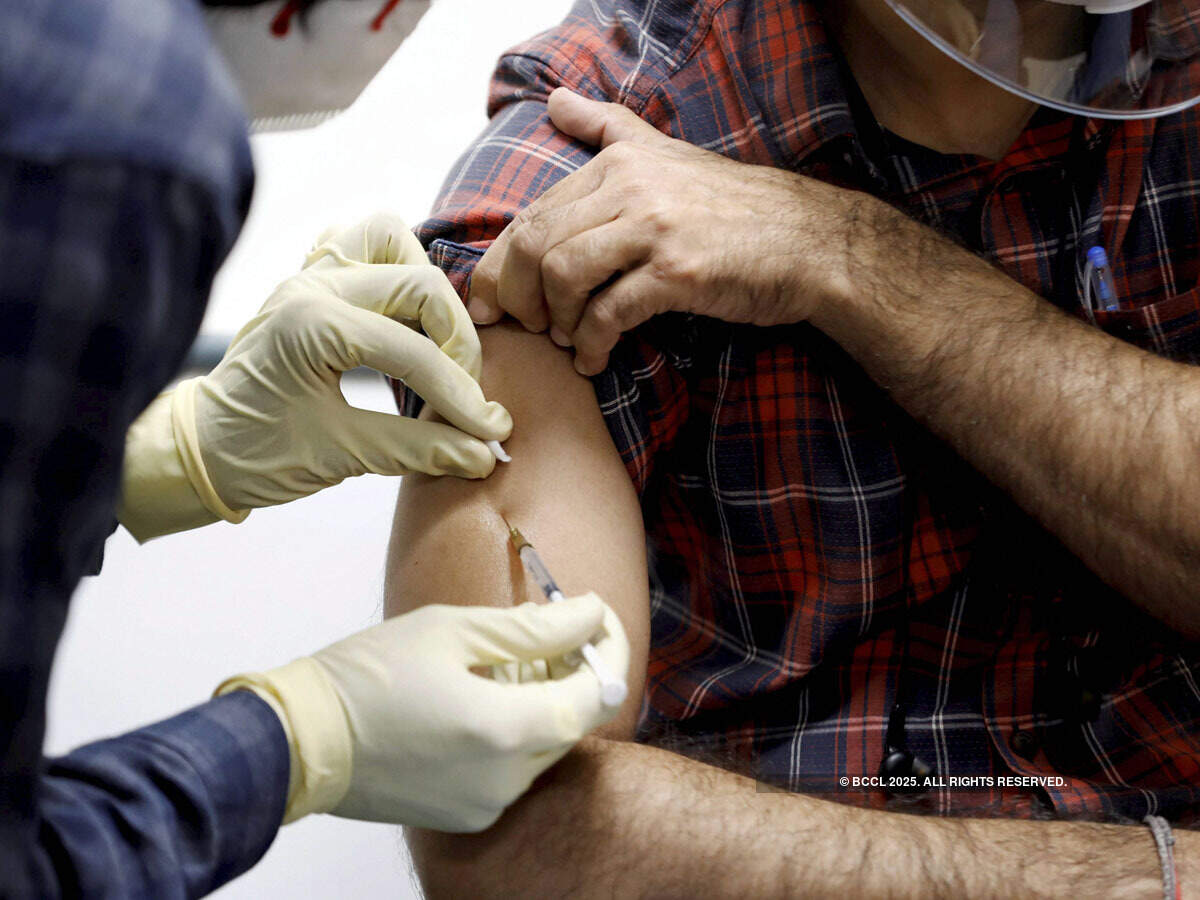 MUMBAI: The decision to "open up" the
Covid-19 vaccination
drive from May 1 for people between 18 and 45 years of age has raised more questions than comfort.
Queries are being raised about the healthcare infrastructure's ability to scale up adequately to vaccinate almost 70% of the population, the pricing mechanism and monitoring of adverse event following inoculation (AEFI) if vaccines are sold directly to hospitals, doctors or consumers.
In Maharashtra, where healthcare experts and local politicians had suggested universal vaccination over a month ago, the "delayed" announcement has produced a mixed reaction. Dr Subhash Salunkhe, an advisor to the state government, said the Centre's decision has come a tad too late since Maharashtra is already in the eye of the storm. "But it's better late than never. We have been pleading with the Centre for at least one-and-a-half months to open vaccination for those above 18 years. In the second wave, the young are affected and quite severely in many cases," he said.
The size of the population to be vaccinated is huge, raising concerns about stockouts. In Mumbai, BMC's target for vaccination increases to 80 lakh recipients over the age of 18 years, said BMC additional municipal commissioner Suresh Kakani. The corresponding number across the state would be 8.5 crore. "If we are not able to meet the vaccine demand of the 45-plus age-group, how will we manage the demand for the extended population?" asked TISS faculty and NGO Jan Swasthya Abhiyan's co-convenor Brinelle D'souza.
Health researcher Ravi Duggal said if this "opening up" is not accompanied by substantially increased production of vaccines, it will only add to the chaos. "The only way vaccine production can be increased is by invoking compulsory licensing for two existing vaccines by roping in as many pharma companies who have capacity to produce vaccines, and once this happens the procurement should be decentralized," said Duggal.
The Centre's relaxation could mean about 65% of Maharashtra's 12.5 crore population could get vaccinated. "It will roughly be about 8.5 crore people," Duggal added. The current target was around 3 crore, including healthcare workers. Salunkhe said the state has to rope in more private clinics and hospitals. Duggal said planning the supply chain and logistics in a timely manner could be the challenge now.
CM Uddhav Thackeray said in a statement, "I had some days ago requested PM Narendra Modi to decide on vaccinating all those aged above 25. The Central government today took a positive step on it declaring to administer the vaccine to all aged above 18 and thought about my demand. I thank the prime minister and (Union) health minister for the same."


[ad_2]

Source link