[ad_1]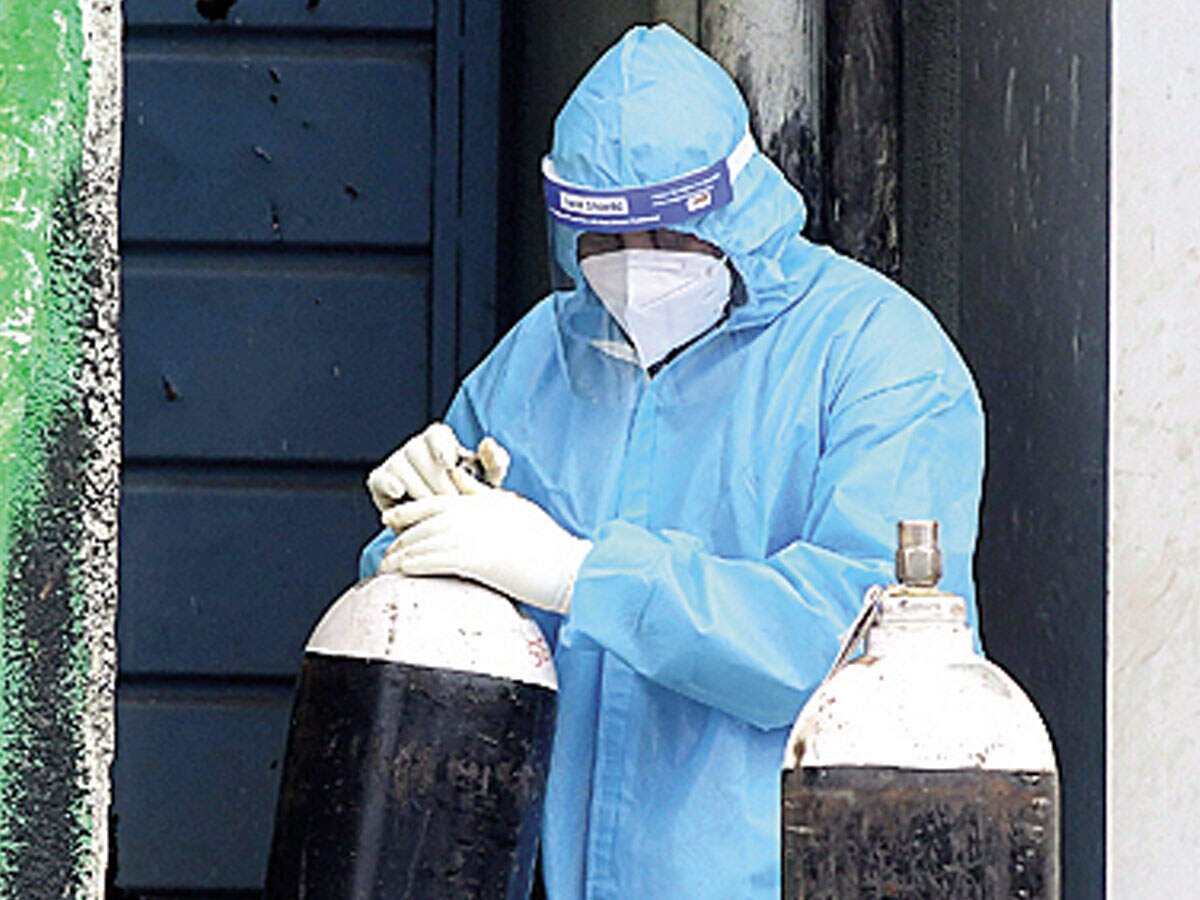 Chennai
: The
Union health ministry
has ordered diversion of nearly 45 metric tonnes of
liquid oxygen
manufactured by Chennai's sole oxygen supplier, Inox in Sriperumbudur, to
Andhra Pradesh
and
Telangana
, even as
active cases
in Tamil Nadu, particularly Chennai, are hitting record numbers every day. Tamil Nadu has 79,804 active cases, compared to 53,889 in Andhra Pradesh and 42,859 in Telangana. TN's average
oxygen requirement
is 200 metric tonnes a day.
State health minister C Vijayabaskar said on Tuesday that the Centre has taken the decision 'without consulting the state' and the move has affected the state's plan to ensure seamless supply of the lifesaving gas. "We are ready to help all our neighbours. We did so even during the peak of 2020 crisis. But the Centre should have taken the ground reality into account. We will be taking up this issue with the Union health minister soon," he said.
On April 18, National Health Mission joint director Nipun Vinayak wrote to 15 states about the revised supply plan for oxygen after a review meet of the empowered group on oxygen supply. Reallocation was made for Uttar Pradesh, Maharashtra, Delhi and Rajasthan superseding the allocations made on April 15.
"According to earlier allocation by the Centre, Tamil Nadu's supply would have increased to 320 metric tonnes by April 25 and to 465 tonnes by the month-end. But, as per the revised order, each of these states has got 360 metric tonnes of oxygen compared to 200 tonnes for Tamil Nadu," Vijayabaskar said. The Tamil Nadu Medical Services Corporation, he said, has increased oxygen storage capacity by nearly three times at government hospitals.
On Tuesday, state health officials also told health ministry during a video call that the only buffer at the worst-affected district, Chennai, was now being taken away. They also argued that Andhra Pradesh had the Vizag steel plant from where the state could draw supplies.
Last year, at the peak on July 31, Tamil Nadu had 57,968 active cases. For about two to three days around that time, the oxygen requirement jumped to 280 metric tonnes. "If we assume that active cases double compared to last year, the estimate for oxygen requirement, after including problems of delay in treatment, will go up to around 500 metric tonnes," a senior official said.


[ad_2]

Source link