[ad_1]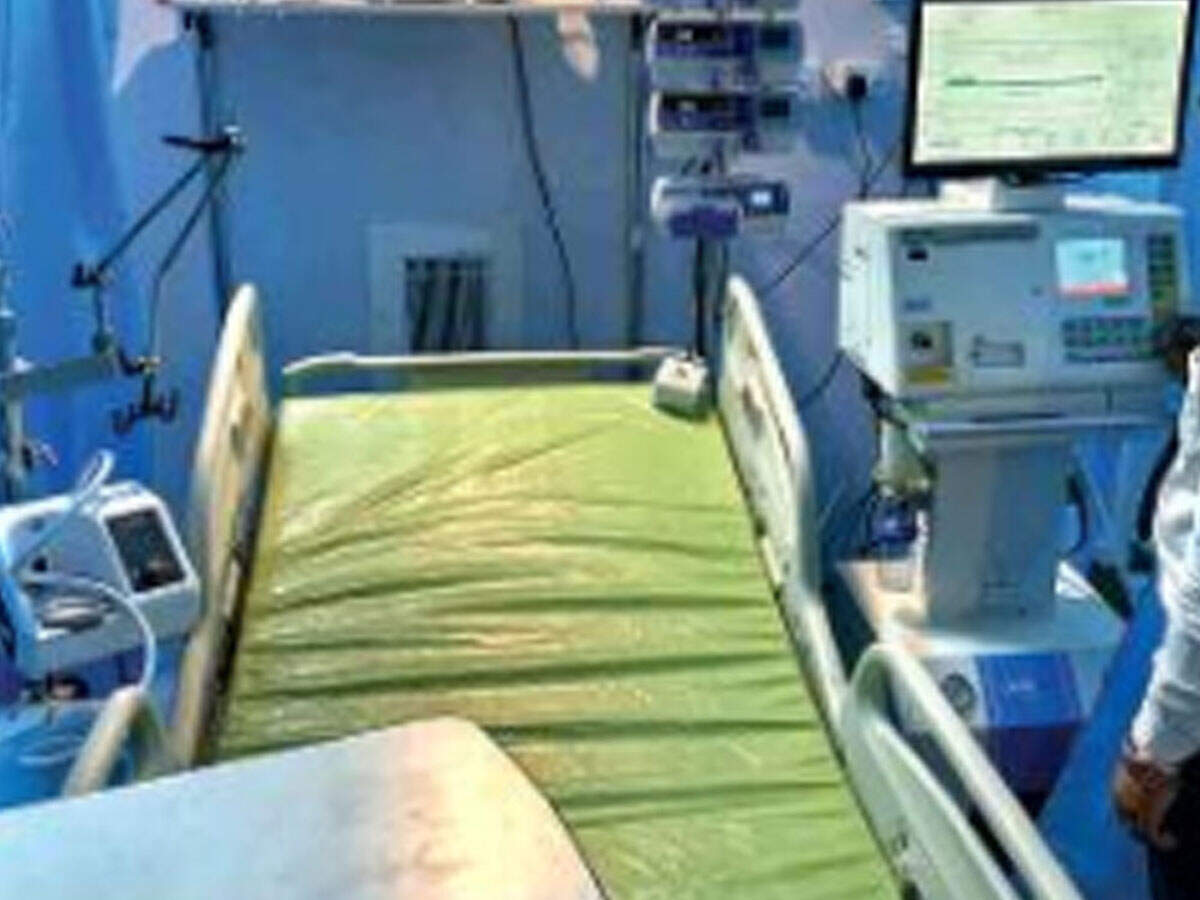 HYDERABAD
: For every
ventilator bed
, there are five
Hyderabadi patients
waiting to get admitted, officials said on Sunday.
A sharp increase in the number of critical cases has pushed the demand for ventilators to an all-time high.
While private hospitals continue to turn away patients saying there are no beds, the three Covid-designated government hospitals — Gandhi Hospital, Telangana Institute of Medical Sciences and Research (TIMS), and King Koti hospital — had a long waitlist for ventilators.
"There is not a single ventilator free. Although many get vacated through the day, there are at least 5-6 more patients waiting for each of those ventilators. Beds get filled up in minutes," a top doctor from the Gandhi Hospital said.
"In fact, waiting for a ventilator to get free when a patient dies has become a norm now," he said.
Telangana has an estimated 4,000 ventilator beds in both private and government sectors. On Sunday, the state had an active caseload of 63,000, and the health ministry says close to 2% of the infected patients require ventilators.
Private hospitals, be they small or large, too, are in the same boat, but they have a shorter waitlist as their patients approach multiple hospitals at the same time.
"When the condition of my uncle suddenly deteriorated three days ago, we were asked to shift him and we started looking for a ventilator bed. It took us one day and Rs 1 lakh in cash to get an assurance from one of the hospitals. It was the only option among 8 hospitals we visited. After reaching there we waited for nearly 12 hours, before a ventilator got free when the patient died," Subhash Kumar, the relative of a patient, said.
In addition to the patients coming from various other hospitals in the city, majority of the critical patients from districts are redirected to city hospitals and tertiary care centres of the government.
"While many district hospitals have ventilator beds, they are unable to use them due to lack of other supporting departments and are forced to send them to Hyderabad. As a result, there is a persistent shortage of ventilator beds," Dr Sashidhar Reddy, president of Junior Doctors Association (JUDA) at Gandhi Hospital, said.
Studies comparing the first and the second wave show that the percentage of Covid patients becoming critical is similar.
"The issue here is the sheer volume of patients, which has increased exponentially and suddenly. Our healthcare infrastructure was already fragile and is completely overwhelmed by the volume of critical patients. Moreover, there has not been any significant increase in the number of oxygen, ICU, or ventilator beds now, compared to the first wave and as a result we have this huge shortage leading to several patients waiting for one ventilator," Dr P Raghu Ram, public health expert and director of KIMS Ushalakshmi centre for breast diseases, said.


[ad_2]

Source link