[ad_1]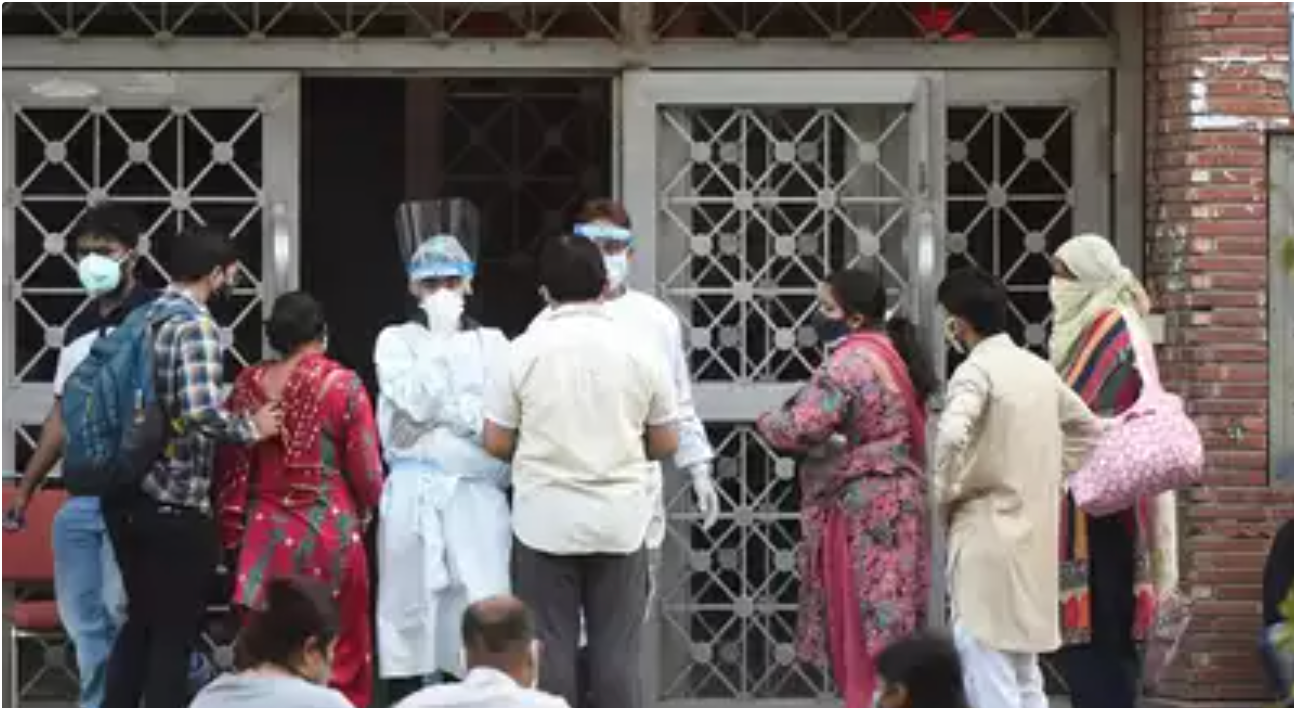 NEW
DELHI
: The number of Covid deaths in a day in Delhi touched 380 on Monday — the highest till date. Earlier, on Thursday and Saturday, the capital had reported 357 deaths in a day.
In the past 24 days, Delhi has recorded 3,601 deaths averaging 139 daily. In March, average death reported daily was around 4. The number of fresh cases recorded on Monday was 20,201, the lowest in nearly 10 days. However, the low numbers were due to very low testing.
In the past 24 hours, data shared by health department shows that 57,690 tests were conducted of which only 38,786 were done using the RT-PCR method. In the second week of April, the city conducted over one lakh tests, of which nearly 70,000 tests were done via the RT-PCR method, considered the gold standard for testing.
"Tests have nearly halved in the last few weeks, which is giving a false sense of security about the reducing numbers. However, it also shows that positivity rate remains very high, which means the infection is widespread," said a senior doctor.
On Monday, the positivity rate was 35.02%, meaning nearly one in every three persons being tested was returning a positive result. "We have to do more tests to ensure timely medical intervention. But we are seeing the opposite happening," a doctor claimed, adding that most labs were refusing to do tests.
The number of active cases of Covid-19 in the city touched 92,358, of which 52,733 are under home isolation. Apart from testing, the availability of ICU beds has decreased sharply. As of 11pm on Friday, there was only one ventilator bed available for Covid patients across the city at AIIMS Trauma Centre.
With ICUs full in Delhi's hospitals, many needy patients are turning to the hospitals in neighbouring cities like Faridabad, Gurgaon and Noida.
There are more than 20,000 oxygen beds for Covid patients in Delhi. Of them, 18,747 are occupied. ICU beds without a ventilator are rarely available.
Doctors say only 15% of Covid patients require hospitalisation. The rest can be managed at home. "Many people are rushing to hospitals when the condition is stable, because they are unsure if they would be able to get timely care once the situation deteriorates. This is also leading to overcrowding," Dr Arun Gupta, president of the Delhi Medical Council, said.


[ad_2]

Source link