[ad_1]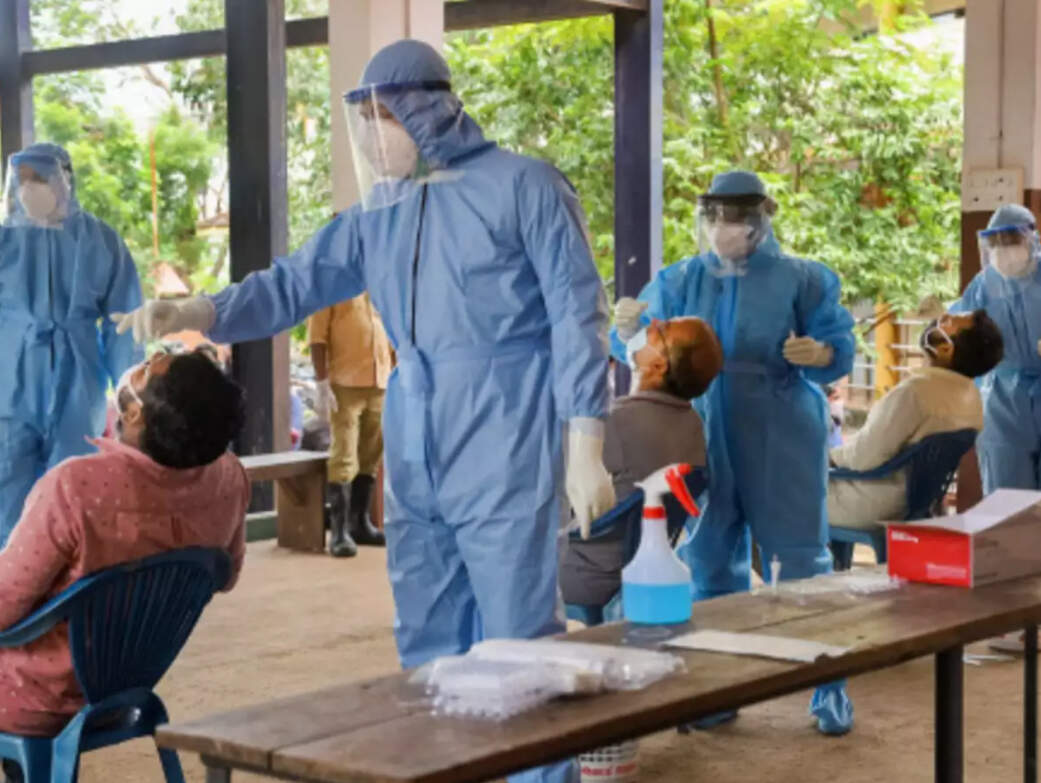 NEW
DELHI
: Amid its deadliest wave of
Covid-19 cases
, the capital witnessed two grim milestones on Tuesday — the highest number of
fatalities
in a day at 381 and the overall toll crossing the 15,000 mark.
In the past 24 hours, 381 people succumbed to Covid-19, surpassing the figure of 380 recorded on Monday. Earlier, on Thursday and Saturday, Delhi had reported maximum 357 deaths in a day.
On Tuesday, the overall toll reached 15,009, since the first death recorded in Delhi on March 13, 2020. This month, the capital has recorded 3,982 deaths, with an average daily count of 147.5. In March, the average was around 4.
The number of new cases recorded on Tuesday was 24,149, with a positivity rate of 32.72%. In the past 24 hours, the health department data shows, 73,811 tests were conducted — 46,581 RT-PCR and 27,230 rapid antigen tests. The number of active cases has reached an all-time high of 98,264, of which 54,578 are in home isolation.
In April second week, the city conducted over one lakh tests, of which nearly 70,000 were done using RT-PCR, considered the gold standard for testing Covid-19. While the number of tests has come down, the positivity rate remains high. On Tuesday, it was slightly less than 35.02% recorded on Monday, when fewer tests were carried out. The figures show that the infection is still widespread with nearly every third person tested being positive. Delhi reported 36.2% positivity rate, the highest so far, on April 22.
The huge surge in cases have meant that the availability of ICU beds has fallen sharply. As of 11.30 pm, only 13 of the 4,742 ICU beds were available for Covid-19 patients, with many looking for the same in neighbouring Faridabad, Gurgaon, Noida and even Greater Noida.
Out of the 20,751 oxygen beds, 18,841 are occupied. The dedicated Covid Care Centres have 5,525 beds, out of which 528 are occupied, and, of the 196 beds in Covid Health Centres, 168 are occupied. The number of containment zones in Delhi has also reached an all-time high of 31,570.
The doctors say only 15% of the Covid-19 patients require admission to hospitals. The rest, 85%, can be managed at home. Doctors say patients under home isolation should check oxygen saturation at least once in six hours. "If oxygen saturation is staying about 94%, there is nothing to worry about. If it is falling, one should consult his or her physician to decide the next course of action," Dr Arun Gupta, president of Delhi Medical Council, said.


[ad_2]

Source link