[ad_1]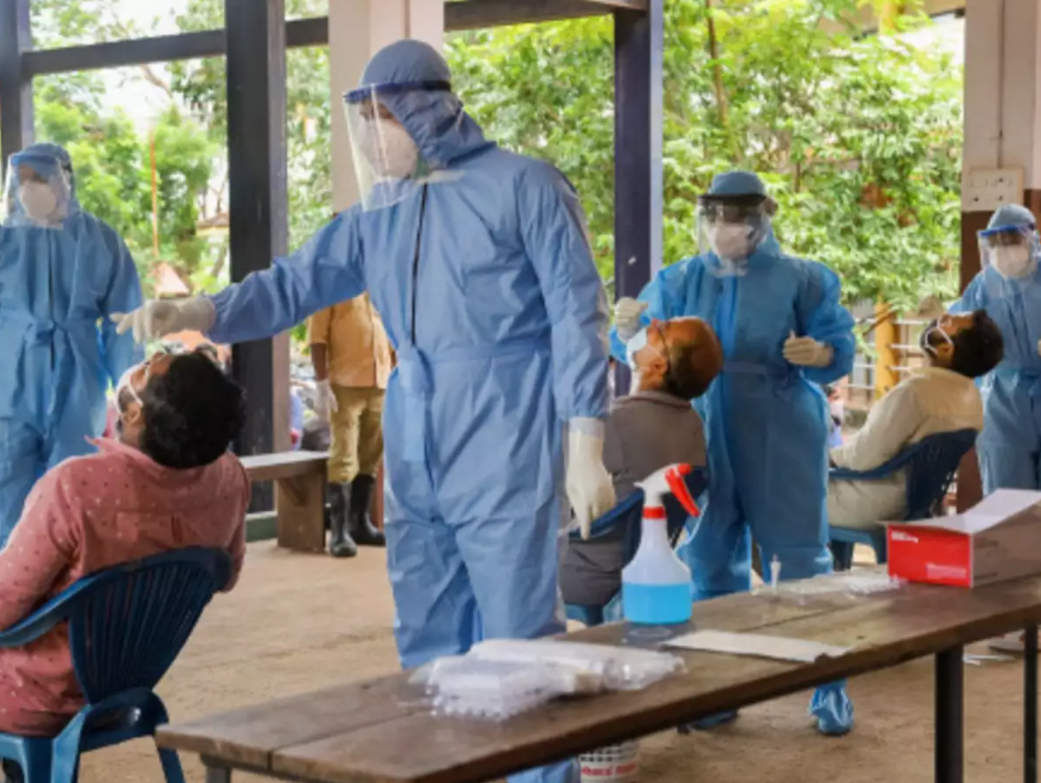 BENGALURU
: The
Karnataka
government's daily
Covid-19 bulletin
continues to
underreport infections
to the tune of tens of thousands of cases, a quick glance of data reveals. As of Wednesday, while the state's cumulative infections was 14,39,822 according to the official data, patient numbers allotted that day had crossed 14.6 lakh.
Typically, the day's bulletin collates and updates data on infections, deaths and discharges occurring the previous day: Wednesday's numbers, for instance, pertain to the data collected till Tuesday-Wednesday midnight.
Even accounting for this lag, random cases that TOI could track revealed that nearly 25,000 infected people are yet to be accounted in Karnataka's tally. Sources in National Health Mission (NHM), which prepares the daily bulletins, confirmed that "P numbers" or patient numbers reflect the state's total number of infected and the daily data could be lagging behind the actual number by thousands.

Lag is more frequent of late due to increase in cases, says official
Simply put, not all persons testing positive for Covid are making it to the state's official data the next day, despite their positivity being on authorities' radar and them being allocated P-numbers and district numbers.
For instance, three Bengalureans who tested positive on April 27 were given P numbers 1464777, 1455336 and 1442063 but none of them made it to the bulletin the next day. Eleven individuals who died of Covid and were listed under fatalities in the April 27 bulletin had P numbers that were way beyond the state's cumulative Covid tally of 14,00,775 . They included a 45-year-old man from Bidar (P number 1420952) who died on April 26, and a 78-year-old Kalaburagi man (P number 1428158) who died on April 25.
Health minister K Sudhakar and NHM mission director Arundhathi Chandrashekar did not respond to queries. Health commissioner KV Trilok Chandra said he would check with the state war room and revert.
As soon as a patient tests positive, the lab is supposed to upload the result to the ICMR portal and within an hour, a state patient number and district patient number (BU no. in case of Bengaluru city) is allotted at the state level.
"We don't deny the fact that there is a difference of the order of a few thousands in the number of cases reported and what is mentioned in the daily bulletin. At the state level, we only compile data from all the districts. The districts send us the data based on the number of fresh cases they have traced," a senior NHM official said. "Though the P number is generated for all patients testing positive, several are untraceable and unresponsive due to stigma. We have even taken police help to trace such cases. We ask the districts to refresh the data. The matter has been discussed in meetings too."
However, a technical expert committee member had a different take: "There is a lag in data uploading. Some duplicates get deleted and there will always be a difference."
A health department official said the lag is increasingly occurring over the past few days due to a surge in cases. "We are including in our fatality data, deaths of patients who are yet to make it to the total tally of the infected," he said.
Though the government can access real-time data of Covid positives in all districts, it is not being used to compile the bulletin. "The government's bulletin has to match with district-level bulletins. We don't filter or add anything and go by what is sent by districts," said an official.


[ad_2]

Source link