[ad_1]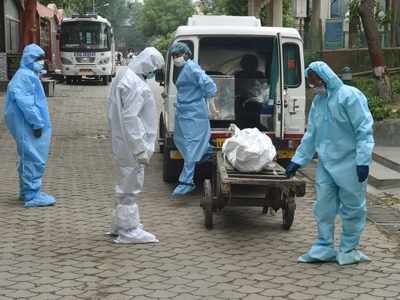 Continuing its
deadly
strike, the second wave of the Covid-19 killed 37 patients on Friday, taking the overall pandemic toll since March last year to almost 1,800.
As many as 3,958 people were also infected in the past 24 hours while 6,073 recovered from the disease.
The number of patients with active infection stood at 44,145. Of these, over 5,000 were in hospitals and among them conditions of about 3,000 was serious. April this year has been the deadliest in 14 months of the pandemic.
Overall, more than 2 lakh cases have been recorded thus far, of which 58% (1.2 lakh) came in April alone. These included many cases of reinfections.
Similarly, the disease till date has consumed the lives of 1,799 patients, of which nearly one-third (588) died in April.
Recoveries have also been high this month. Overall, 1.6 lakh patients have successfully defeated the virus in 14 months, of which 49% (77,314) recuperated in April.
However, the exponential surge of the second wave that started on March 15 left healthcare, testing, oxygen supply and funeral facilities gasping for breath.
Non-Covid patients also suffered as more and more hospitals were converted by the administration into covid facilities.


[ad_2]

Source link