[ad_1]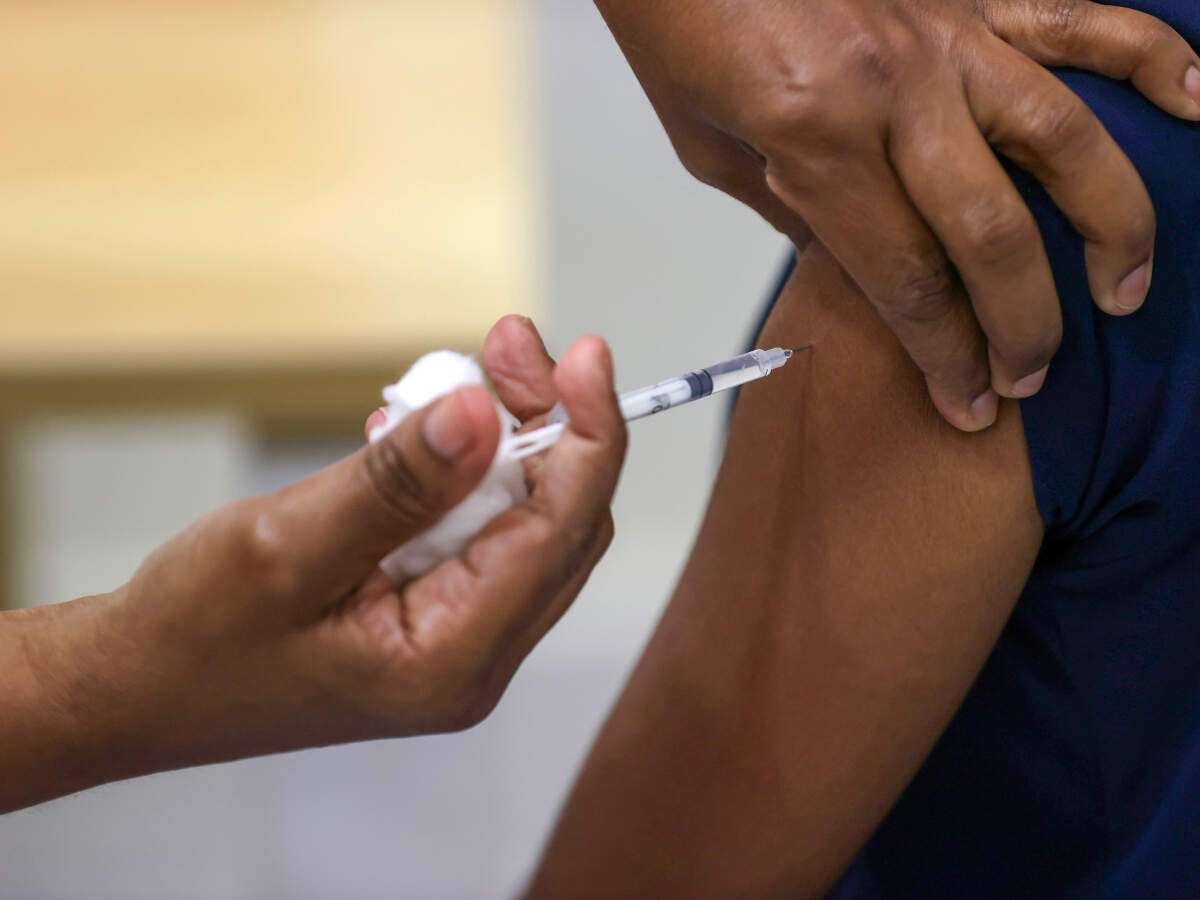 Hyderabad
: The
vaccination drive
against Covid-19 among health and
frontline workers
lags behind due to
vaccine hesitancy
.
Several workers of the Hyderabad Metropolitan Water Supply and Sewerage Board (HMWS&SB), Secunderabad Cantonment Board (SCB) and other government departments come in contact with people during their official duties but have hesitated in taking the vaccine shot. Officials say that only 40% to 60% workers in each department have been vaccinated.
"During a recent vaccination drive, a few frontline workers hesitated to take the vaccine as they feared its side-effects. However, we managed to convince them to take the vaccine through counselling, following which 1,300 workers out of 2,000 workers took the vaccine dose," chief general manager, HMWS&SB (personal and administration), Mohammad Abdul Khader, told TOI.
The state postal department, another major public utility department, organised a vaccination drive for its staff at Nizam's Institute of Medical Sciences (NIMS).
"We have appealed to all the staff members to get vaccinated. However, a few have chosen to stay away due to lack of awareness and fear of falling ill. As a result, the vaccination drive received a lukewarm response," said a senior postal department official.
Meanwhile, health and sanitation staff of the SCB have shown unwillingness to take the second dose of vaccine. "We are convincing the workers to take the second dose too to help them stay safe. A few of them have come forward to take the vaccine while others are citing health problems as reasons for not taking the second dose," said SCB senior superintendent (SWM), M Devender.
"Covid vaccine boosts immunity, therefore, we are appealing to the frontline workers as well as the general public to make good use of the vaccination drive and keep themselves safe," a health department official said.


[ad_2]

Source link