[ad_1]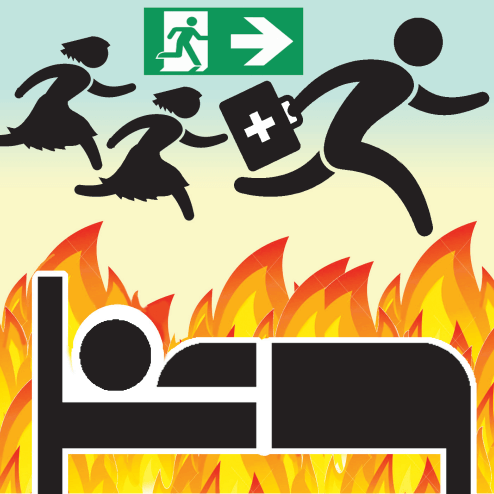 Surat: The Welfare Hospital in
Bharuch
refurbished its unused building last year and started treating Covid patients there without any charges.
The hospital administration made all arrangements for treatment, but they missed the most important factor that could have protected the 18 lives on Friday midnight – fire safety.
The ground floor of the sprawling building, which had the capacity to admit 58 patients at a time, had just three fire extinguishers. The floor too was divided into different sections – ICU and general ward besides the service area.
"There were no fire hydrants, water sprinklers or a smoke detector system which are must for a hospital. With such systems not installed, the hospital did not even apply for a no-objection certificate (NOC) to the Bharuch municipality," said Dipak Makhijani, regional fire officer and in-charge deputy chief fire officer of Surat Municipal Corporation.
NOC procedures can be initiated only if the hospital has installed all fire-fighting systems.
Zuber Patel, trustee of the Bombay Patel Welfare Society, said, "We had some equipment but since everything happened suddenly during the night hour and the power too went off it was difficult to control the fire immediately."
"We have cured hundreds of patients from not only Bharuch, but from Vadodara, Surat and Narmada for free in one year. Our Covid treatment centre and entire medical infrastructure has been reduced to ashes. We will not be able to continue the facility anymore," Patel said.
Meanwhile, police registered a case of accidental death at B Division police station in Bharuch but are investigating if there was any negligence which caused the deaths. "We will be investigating if the building usage permission was obtained or not and whether the guidelines for operating a Covid treatment centre were followed or not," said assistant superintendent of Bharuch police Vikas Sunda.
He added that the investigating team is also collecting documents to check whether any fire safety audit of the building was done and what the audit report was.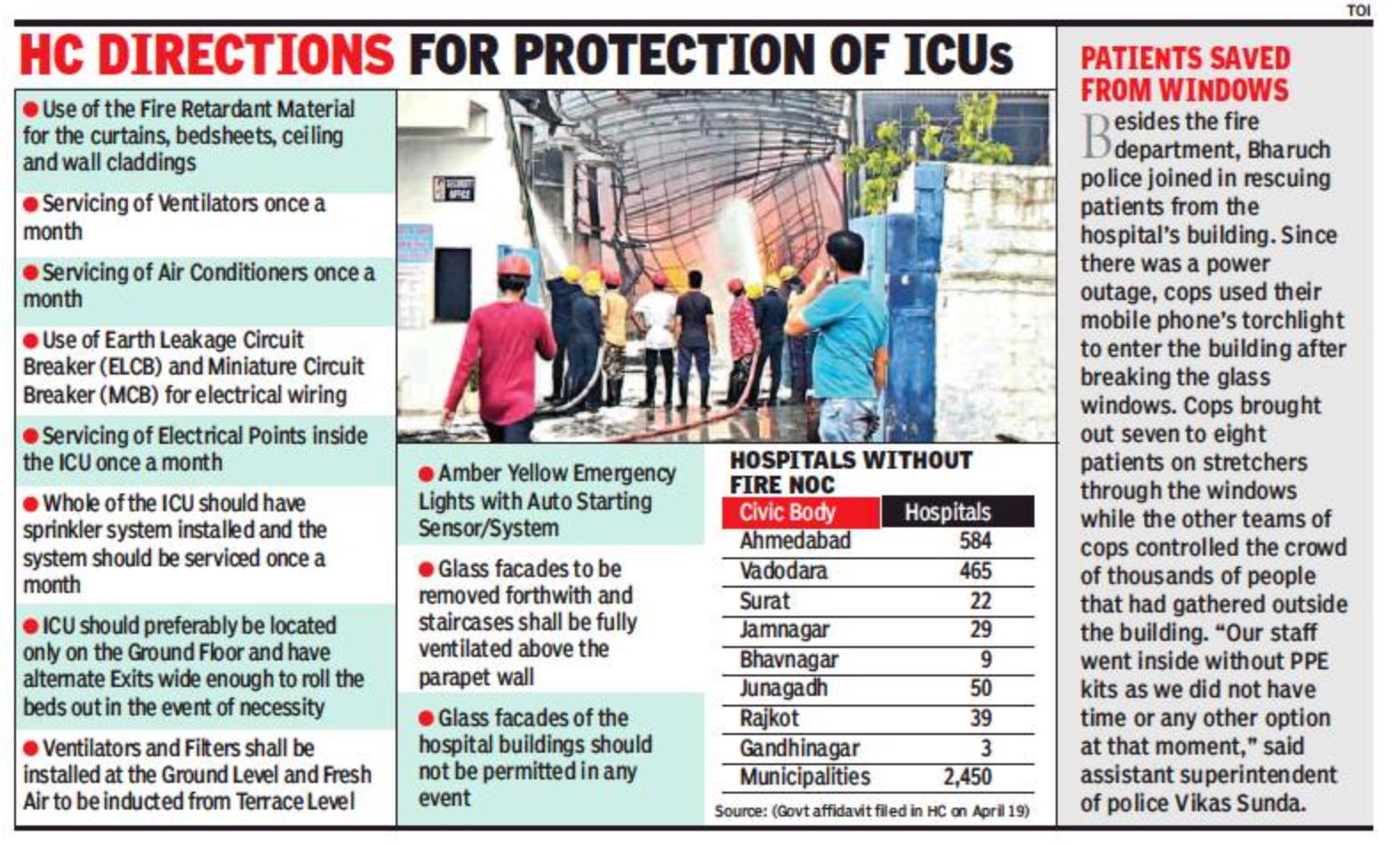 [ad_2]

Source link